Your contribution has tax benefits of up to 80%
GIREM FULL! Llibres contra el càncer neix del convenciment que des del món del llibre podem aportar molt a la societat.
El món del llibre és un món sensible; un món ple de sentiments, d'històries... Venem il·lusions, acompanyament, alegria i tristesa, riures i somriures, història, política, ciència-ficció, humanitats...
El nostre públic està compromès amb la cultura i la societat, culte i amb ganes d'aprendre i de viure plenament. Podem optimitzar tot això i anar un pas més enllà? Podem utilitzar totes les nostres infraestructures, les grans, les petites, les personals o individuals i totes juntes, deixant de banda els negocis i els beneficis materials, per fer una gran acció social?
Sí, definitivament ho podem fer i ho volem fer.
D'aquestes ganes neix GIREM FULL!.
Qui som
L'equip organitzador del projecte està format per professionals del món del llibre i del sector cultural. Provinents del món editorial, de la traducció, la distribució, del disseny gràfic i la il·lustració, etc., els seus recursos i les seves capacitats s'uneixen amb l'objectiu d'impulsar econòmicament el tractament pioner de la immunoteràpia contra el càncer a l'Hospital Clínic de Barcelona i fer-lo arribar a la Sanitat Pública catalana.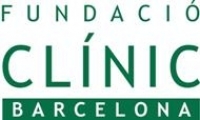 És una fundació privada sense ànim de lucre constituïda l'any 1989 per l'Hospital Clínic de Barcelona i la Universitat de Barcelona. Té com a missió principal oferir suport administratiu als investigadors de l'Hospital Clínic Barcelona / IDIBAPS en la gestió, el desenvolupament i la justificació de la seva activitat científica.
El seu objectiu és contribuir a millorar la salut i la qualitat de vida de la població a través de l'eficiència, la professionalitat, un treball responsable i una orientació científica i social.