Category
Salud
Autismo
Discapacidad física
Infancia
We are Marco and Rebeca and we have two children; Marc Xavier who is affected by cerebral palsy and David who has a language delay, so I know first-hand the importance of therapy for the recovery of ability.
The Pequitos Association is a non-profit entity that we founded as affected parents. The main aim of our association is to provide physiotherapy, speech therapy, psychology and occupational therapy in one place. This applies to children with a disorder, disability or an illness on equal terms and offers guidance to families on the long road needed in the rehabilitation process of their children.
What would you do if you have a child with these health problems? They need therapy and you don't have the time or funds needed to afford It!
The #Coronavirus pandemic has significantly affected access to therapy for children with disorders, #disability or illness.
Most infants and adolescents with these conditions have been neglected for almost a year because online therapy was unfeasible.
Public care centers give us online guidance so that we can act as therapists but the reality is that WE ARE PARENTS, NOT THERAPISTS! We work and stimulate our little ones, put into practice the guidelines they give us, adapt our habits and routines in our daily life, but we cannot act as therapists.
The majority of early public care and mental health centers offer face-to-face intervention in approximately 50% of cases and then follow up online with families.
At Pequitos we have reduced face-to-face care by 35% due to time constraints disinfecting rooms between therapies.
Almost a year without therapy. Without progress. Unemployed… Life goes on, but their therapy has stopped. They have not advanced, on the contrary, they stagnate and their conditions have gotten worse.
The income of our entity has been notably affected during the pandemic because all the most important events like raffles and collection campaigns are held in the months of March, April, May and September and were suspended. Expenses have skyrocketed and income has decreased by 90% for three months and by 50% in the last six months, causing serious losses in the available funds of the Association.
🧗♀️
🏻♀️🤾🏼However, the Pequitos association and its children cannot stop and for this reason we are beginning again to carry out fundraising campaigns to continue our face-to-face therapeutic interventions.
This time we want to lead a very ambitious, important and hopeful personal challenge for many families of the Pequitos Association. We want to raise funds that allow the entity to regain economic balance in 2021 and begin again to give scholarships for the therapy of the children who need it most.
It breaks our heart to deny access to therapy for a child who needs it, because his family does not have sufficient resources to pay the cost. It is difficult listening to parents who explain that their child is not advancing and is going backwards. Put yourself in their shoes and imagine that you find yourself in that situation. Therapy is not a Luxury… It is a Must.
WE INVITE OUR FRIENDS, COMPANIES, SPORTS FANS, INFLUENCERS AND THE PUBLIC TO JOIN THE SOLIDARITY CHALLENGE, MAKE PARTICULAR INDIVIDUAL CHALLENGES OR JOIN OUR PERSONAL CHALLENGE, COLLABORATE AND DONATE!
We will appreciate all donations and help we receive, that will allow us to focus on the children and families of the children at Pequitos. It is urgently needed to further the therapy to improve their capacities.
And finally, in our name and that our family, we give thanks for your support. We can achieve our goal.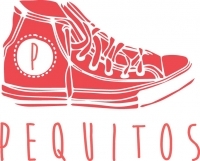 Centro de estimulación integral y neurorehabilitación sin ánimo de lucro situado en Barcelona y dedicado a la atención de niños / as y adolescentes con alteraciones de las capacidades: físicas, cognitivas, comunicativas, socio-afectivas y conductuales. En nuestra entidad realizamos intervenciones interdisciplinares de fisioterapia, logopedia, psicología, neuropsicología, atención precoz, reeducación psicopedagógica y actividad físico-deportiva. La Asociación Pequitos promueve la inclusión y la igualdad de oportunidades a través de los proyectos que desarrollamos, dirigidos a niños/as y adolescentes sin importar sus capacidades o condiciones socioeconómicas.