English↓ - Français ↓ - Deutsch↓
The attack on the dignity of Nepalese women, like menstruation, does not stop with pandemics.
📆 Fourth year of Rato Baltin: A participatory photography, sex education and menstrual cups program to eradicate Chhaupadi in Nepal, a tradition that exiles girls and women while menstruating, exposing them to a deadly environment.

🔴 What's the Problem: Chhaupadi.
In Nepal, placing menstruating girls and women in sheds or huts is a centuries-old tradition called chhaupadi.

During their periods , women are considered impure, dirty, contaminated and bad luck. They can't touch their husbands, other family members, water sources, fruit trees, or cattle, among a host of other things. They may only eat beaten rice and salt.

The belief that menstruation is impure is so deep-seated that families overlook extreme risks involved in the practice.

Extreme temperatures expose them to health problems including pneumonia, diarrhoea, chest and respiratory tract infection. Every year 3 or 4 women die during this banishment, because of asphyxiation, hypothermia, snakebites or other wild animal attacks, and nobody knows the true numbers of how many are raped.

The practice is supported by community elders, husbands, mothers-in-law, traditional healers, and priests who have a profound influence in the community. Villagers believe that letting menstruating women inside the family house will infuriate the gods, which will have serious consequences for both families and the entire community.

Our Solution: The Rato Baltin Project,Sex Education, participatory photography and Menstrual Cups.
The Rato Baltin Project is a Menstrual Health Management and sexual education program that aims to eradicate this practice. 2020 is our forth year working with community health workers, teachers, political leaders and local NGOs to this end. The Project is for girls, boys, women and their communities. We think that education is the only way to change these deeply held beliefs. With participative photography we invite them to speak about their menstruation, with an important part of the project being the distribution of a healthy and environmentally friendly solution: the menstrual cup.

We have already distributed more than 2000 menstrual cups to girls in remote villages. Each girl received a cup and training on how to use it. They are also given a metal bucket (baltin) to have clean water and somewhere to boil the cup.

Our goal is to destigmatize menstruation as a normal biological function, reduce the prevalence of chhaupadi, and mitigate its consequences. Through these ends, girls and women are also empowered with the confidence to continue to attend school and be active in public spaces.

Thank you very much from the be artsy team.
How You Can Help: Donating, Becoming a Member, Sharing, Volunteering.
If you would like to become a regular donor, or you are a company that is interested in being a sponsor, your generosity will be met with regular updates and a company mention (logo) on our web page. Please do contact us at: https://beartsy.org/contact or become a member at https://beartsy.org/associate
Sharing: Share our page with your friends, on social media, etc.
To all our recurrent donors and those considering becoming donors, if you give a minimum donation of 70 euros (equating to 5 euros per month plus the cost of the crowdfunding platform), you will be, if you want, an associate collaborator. Leave your mail so we can inform you of the results of the project!
https://donorbox.org/againts-chhaupadi

Important numbers of Rato Baltin from the beginning:
- Beneficiaries: 13,700
- Menstrual cup users: 2075
- Acceptance of the menstrual cup: 93%

Français ↓ :::::::::::::::::::::::::::::::::::::::::::::::

L'attaque contre la dignité des femmes népalaises, comme la menstruation, ne s'arrête pas aux pandémies.
Luttons contre le tabou des règles au Népal - Projet Rato Baltin
Quatrième année de Rato Baltin: Un programme de photographie participative, d'éducation sexuelle et de coupes menstruelles visant à éradiquer Chhaupadi au Népal, une tradition qui considère les femmes et les filles impures comme ayant les règles, les exposant à un environnement meurtrier.
Quel est le problème: Chhaupadi.
Au Népal, placer les filles et les femmes qui ont leurs règles dans des hangars ou des huttes est une tradition vieille de plusieurs siècles appelée chhaupadi.
Au cours de leurs règles, les femmes sont considérées impures, sales, contaminées et malchanceuses. Elles ne peuvent pas toucher leur mari, d'autres membres de la famille, des sources d'eau, des arbres fruitiers ou du bétail, entre autres choses. Elles ne peuvent manger que du riz battu et du sel.
La conviction que la menstruation est impure est si profonde que les familles négligent les risques extrêmes liés à la pratique.
Les températures extrêmes les exposent à des problèmes de santé, notamment à la pneumonie, à la diarrhée, aux infections de la poitrine et des voies respiratoires. Chaque année, trois ou quatre femmes meurent lors de ce bannissement, à cause d'asphyxie, d'hypothermie, de morsures de serpent ou d'autres attaques d'animaux sauvages, et personne ne connaît le nombre exact de victimes de viols.
La pratique est soutenue par les anciens de la communauté, les maris, les belles-mères, les guérisseurs traditionnels et les prêtres qui exercent une profonde influence sur la communauté. Les villageois croient que laisser les femmes menstruées à l'intérieur de la maison familiale exaspérerait les dieux, ce qui aurait de graves conséquences pour les familles et pour l'ensemble de la communauté.
Notre solution: le projet Rato Baltin, l'éducation et les coupes menstruelles.
Le projet Rato Baltin est un programme de gestion de la santé menstruelle et d'éducation sexuelle qui vise à éliminer cette pratique. 2020 est notre quatrième année de collaboration avec des agents de santé communautaires, des enseignants, des dirigeants politiques et des ONG locales. Le projet est destiné aux filles, aux garçons, aux femmes et à leurs communautés. Nous pensons que l'éducation est le seul moyen de changer ces croyances profondément ancrées. Avec la photographie participative, nous les invitons à parler de leurs règles, une partie importante du projet étant la distribution d'une solution saine et respectueuse de l'environnement: la coupe menstruelle.
Nous avons déjà distribué plus de 2000 coupes menstruelles aux filles de villages isolés. Chaque fille a reçu une coupe et une formation sur son utilisation. Ils reçoivent également un seau en métal (baltin) pour avoir de l'eau propre et un endroit pour faire bouillir la tasse.
Notre objectif est de déstigmatiser la menstruation en tant que fonction biologique normale, de réduire la prévalence de chhaupadi et d'atténuer ses conséquences. À ces fins, les filles et les femmes sont également responsabilisées pour continuer à aller à l'école et à être actives dans les espaces publics.
Merci beaucoup de l'équipe be artsy.
Comment vous pouvez aider: faire un don, devenir membre, partager, faire du bénévolat.
Si vous souhaitez devenir un donateur régulier, ou si vous êtes une entreprise qui souhaite être un sponsor, votre générosité sera accueillie avec des mises à jour régulières et une mention d'entreprise (logo) sur notre page Web.
Veuillez nous contacter à: https://beartsy.org/contact ou devenir membre à https://beartsy.org/associate
Partage: partagez notre page avec vos amis, sur les réseaux sociaux, etc.
À tous nos donateurs récurrents et à ceux qui envisagent de devenir donateurs, si vous faites un don minimum de 70 euros (soit 5 euros par mois plus le coût de la plateforme de crowdfunding), vous serez, si vous le souhaitez, un collaborateur associé. Laissez votre courrier afin que nous puissions vous informer des résultats du projet!
Deutsch↓ :::::::::::::::::::::::::::::::::::::::::::::::

Der Angriff auf die Würde nepalesischer Frauen wie die Menstruation hört nicht bei Pandemien auf.

Rato Baltins 4. Jahr: Ein Programm voller engagierter Fotografie, Aufklärung und Menstruationstassen – mit dem Ziel, die nepalesische Tradition Chhaupadi auszulöschen, nach der Mädchen und Frauen während ihrer Menstruation verbannt und einer gefährlichen Umgebung ausgesetzt werden.
Das Problem: Chhaupadi.
? Chhaupadi ist eine jahrhundertealte Tradition in Nepal, nach der Mädchen und Frauen für den Zeitraum ihrer Menstruation in Baracken oder Hütten verbannt werden.
Während ihrer Regelblutungen werden Frauen als unrein, verschmutzt und Pech bringend angesehen. Sie dürfen unter anderem Ihre Ehemänner, andere Familienmitglieder, Wasserquellen, Obstbäume oder Wasserkocher während dieses Zeitraumes nicht berühren. Sie dürfen nur Reis und Salz essen.
Die Überzeugung, dass Menstruation unrein ist, sitzt so tief, dass die Familien über die extremen Risiken, die diese Tradition mit sich bringt, hinweg sehen.
Frauen werden extremen Temperaturen ausgesetzt, was zu Krankheiten wie Lungenentzündungen, Durchfall und Entzündungen des Brustbereichs und der Atemwege führen kann. Jedes Jahr sterben 3 oder 4 Frauen während der Verbannung. Der Grund dafür sind Erstickung, Unterkühlung, Schlangenbisse oder Angriffe von anderen wilden Tieren. Und niemand kennt die wahre Anzahl jener Frauen, die vergewaltigt werden.
Die Tradition wird von den Ältesten der Gemeinschaft, Ehemännern, Schwiegermüttern, traditionellen Heilern und Geistlichen unterstützt, die allesamt sehr einflussreich in der Gemeinschaft sind. Dorfbewohner glauben, es würde die Götter erzürnen, menstruierende Frauen in die Häuser ihrer Familie zu lassen, was schwerwiegende Konsequenzen für die Familien und die gesamte Gemeinschaft hätte.

Unsere Lösung: Das Rato Baltin-Projekt. Aufklärung, engagierte Fotografie und Menstruationstassen.
Das Rato Baltin-Projekt ist ein Programm der Menstruationsgesundheit und der Sexualerziehung, dessen Ziel es ist, diese Tradition auszulöschen. 2020 ist unser viertes Jahr, in dem wir mit Gesundheitshelfern der Gemeinschaft, Lehrern, politischen Führern und lokalen NGOs zusammenarbeiten, um dies zu erreichen. Das Projekt ist für Mädchen, Jungen, Frauen und ihre Gemeinschaften. Wir sind uns sicher, dass Bildung der einzige Weg ist, um diese tiefsitzenden Überzeugungen zu verändern. Mithilfe von engagierter Fotografie laden wir sie dazu ein, über ihre Menstruation zu sprechen. Ein anderer wichtiger Teil des Projektes ist die Verbreitung einer gesunden und umweltfreundlichen Lösung: der Menstruationstasse.
Wir haben bereits mehr als 200 Menstruationstassen an Mädchen in abgelegenen Dörfern verteilt. Jedes Mädchen erhielt eine Tasse und eine Schulung dazu, wie diese zu benutzen ist. Sie erhalten außerdem einen Metalleimer (baltin), um sauberes Wasser und einen Behälter zu haben, um die Tasse auszukochen.

Unser Ziel ist es, zu zeigen, dass die Menstruation eine normale biologische Funktion ist sowie die Prävalenz von Chhaupadi und seine Konsequenzen zu reduzieren. Gleichzeitig soll Frauen und Mädchen das Selbstvertrauen gegeben werden, während ihrer Blutungen weiterhin zur Schule zu gehen und sich an öffentlichen Orten aufzuhalten.
Vielen Dank, dass Sie Teil des be arty-Teams sind.
So können Sie helfen: Sie können spenden, ein Mitglied werden, unsere Beiträge teilen und freiwillig mitarbeiten.
Wenn Sie regelmäßig spenden möchten oder Ihr Unternehmen ein Sponsor werden möchte, wird Ihre Großzügigkeit mit regelmäßigen Aktualisierungen und der Erwähnung Ihres Unternehmens (Logo) auf unserer Webseite belohnt. Bitte kontaktieren Sie uns unter: https://beartsy.org/contact oder werden Sie ein Mitglied unter: https://beartsy.org/associate.
Teilen: Teilen Sie unsere Seite mit Ihren Freunden, auf sozialen Medien, etc.
An alle unsere aktuellen Spender und jene, die in der Zukunft spenden möchten: Wenn Sie uns eine Spende von mindestens 70 € zukommen lassen (dies entspricht 5 € pro Monat zuzüglich der Kosten für die Crowdfunding-Plattform) können Sie ein Partner werden. Hinterlassen Sie uns Ihre E-Mail-Adresse, sodass wir Sie über die Ergebnisse des Projekts informieren können!
https://donorbox.org/againts-chhaupadi
We have COVID19 response project (Masks 4 Health)
info:
https://beartsy.org/rato-baltin-project-chhaupadi-red-bucket-project/
Our website: https://beartsy.org
Associate: https://beartsy.org/associate
Follow us on facebook: https://www.facebook.com/beartsyNGO
More info on Twitter: https://twitter.com/beartsyNGO
Join us at Instagram: https://www.instagram.com/ngobeartsy/
Teaming Rato Baltin: https://www.teaming.net/ratobaltinproject
Teaming Edufem: https://www.teaming.net/edufemproject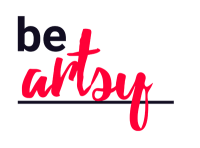 be artsy es una asociación sin ánimo de lucro centrada en el desarrollo de proyectos creativos con el objetivo de proporcionar formación y experiencias a comunidades que, de otro modo, no tendrían acceso a ello. Nuestra intención es proporcionar a dichas comunidades (por medio de actividades artísticas y creativas) herramientas para mejorar la comunicación y abrir espacios a la reflexión crítica con tal de efectuar aquellos cambios internos que crean necesarios.

En resumen, nuestra intención es ayudar a las comunidades locales a través de la expresión artística con especial énfasis en las mujeres y aquellos temas que más les atañen. Es por este motivo que el proyecto que estamos llevando a cabo en la actualidad, el proyecto Rato Baltin, se centra en los temas de la menstruación e higiene en las comunidades rurales del Oeste del Nepal.
---

be artsy és una associació sense ànim de lucre centrada en desenvolupar projectes creatius amb l'objectiu de proporcionar formació i experiències a comunitats que, d'altra manera, no hi tindrien accés. La nostra intenció és proporcionar a aquestes comunitats (a través d'activitats artístiques i creatives) eines per a millorar la comunicació i donar espai a la reflexió crítica per tal d'efectuar aquells canvis interns que creguin necessaris.
És a dir, pretenem ajudar les comunitats locals a través de l'art, posant especial èmfasi en les dones i aquells temes que més les afecten. És per això que el projecte que estem portant a terme en l'actualitat, el projecte Rato Baltin, es centra en els temes de la menstruació i higiene a les comunitats rurals de l'oest del Nepal.
---
be artsy is a non-profit organisation developing creativity projects with the aim of providing different experiences and training oportunities to communities which would otherwise not be able to access them. We do not aim to only teach art just for the sake of art itself, but we also intend to provide communities with the tools to improve communication and effect the changes within they deem necessary.

In a nutshell, we wish to empower local communities through art with a special emphasis on women. Hence, our current emphasis, with the Rato Baltin Project, on the topic of menstruation and hygienic care through the Chhaupadi project in Nepal.