Category
Educación
Infancia
Cooperación internacional
El Proyecto Kadiamor Senegal nace con la voluntad de unir culturas a través del compartir con amor y conciencia. Por eso estamos construyendo una etnoludotéca para los niños y las familias donde se impartirán actividades y talleres donde la paz y el respeto a la tierra sean la base, así como el empoderamiento de sus raíces y su cultura. Estamos construyendo este espacio y campamento en la zona de Casamance, situada en el sudeste de Senegal, entre Gambia y Guinea-Bissau.
Actualemente estamos recaudando los fondos para fortalecer nuestro proyecto y necesitamos recursos y gente que quiera venir a apoyarnos. Gente que quiera visitar y conocer la zona para más adelante, cuando esté todo construido, pueda venir a trabajar con su proyecto específico. Ya tenemos una casa preciosa donde podemos alojar a los cooperantes y una región increíble para conocer.
En marzo del 2019 empezamos la construcción de la etnoludoteca. Un espacio para los niños, jóvenes y mujeres donde todos podremos venir a compartir talleres e ideas. En Septiembre organizaremos un grupo para inaugurar el lugar y trabajar en equipo con los talleres para los niños. Los voluntarios pueden dar talleres de teatro, danza, arte, yoga y artesanías para compartir con todos.
La Etnoludoteca es un espacio de cultura y encuentro para los niños y jóvenes de la región. Basado en el respeto a las tradiciones originarias de los pueblos y su sabiduría, la etnoludotéca no pretende «cambiar» los conocimientos, sino compartir y realzar la potencialidad de sus saberes. La ONG Tierra de Paz, es experta en la creación de este tipo de etnoludotecas para niños en todas las partes del mundo. La etnoludotéca pretende brindar un lugar a los niños y familias donde compartir talleres, cultura y crear lazos de amor y cooperación. Así como brindar un espacio para ayudar a la familias en las necesidades primarias de los niños. También, ese mismo espacio servirá de escuelita-parvulario para los más pequeños, ya que la guardería existente ya no está en función y un lugar donde los niños puedan venir a hacer sus tareas al anochecer ya que en muchas casas aún no hay luz. Con este espacio pretendemos trabajar de la mano con profesionales de la región así como cooperantes del extranjero.
-----------------------------------------------------------------------------------------------------------------------------------------------
The Project Kadiamor Senegal was born with the will to unite cultures through sharing with love and conscience. That is why we are building a school for children and families where activities and workshops will be held where peace and respect for the land are the basis, as well as the empowerment of their roots and their culture. We are building this space and camp in the area of ​​Casamance, located in the southeast of Senegal, between Gambia and Guinea-Bissau.
Actually we are raising funds to strengthen our project and we need resources and people who want to come and support us. People who want to visit and know the area for later, when it is well built, can come to work with your specific project. We already have a beautiful house where we can accommodate the collaborators and an incredible region to meet.
In March of 2019 we started the construction of the ethno-library. A space for children, young people and women. In September, organize a group to inaugurate the place and work as a team with the workshops for children. Volunteers can be theater, dance, art, yoga and crafts workshops to share with everyone.
The Etnoludoteca is a space of culture and meeting for children and young people of the region. Based on respect for the original traditions of the peoples and their wisdom, ethnoludotéca does not pretend to "change" knowledge, but to share and enhance the potentiality of its knowledge. The NGO Tierra de Paz, is an expert in the creation of this type of ethnoludotecas for children in all parts of the world. The ethnoludotéca aims to provide a place for children and families to share workshops, culture and create bonds of love and cooperation. As well as providing a space to help families in the primary needs of children. Also, that same space will serve as a nursery school for the youngest, as the existing nursery is no longer in operation and a place where children can come to do their homework at dusk because in many houses there is still no light. With this space we intend to work hand in hand with professionals from the region as well as cooperators from abroad.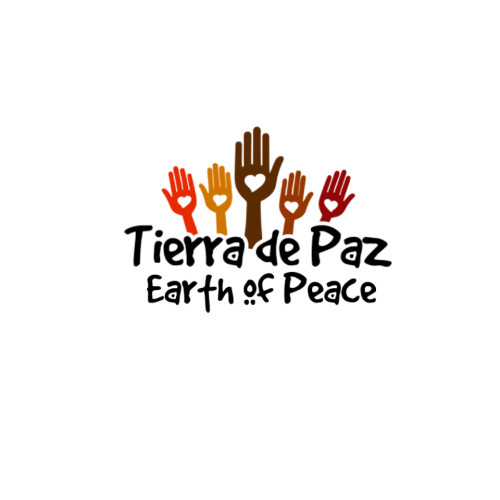 ONG Internacional Tierra de Paz dedicada al fortalecimiento de la Paz, los Derechos Humanos y los Derechos del Niño.
NGO Tierra de Paz International unite to contribute to the development of Peace, Human Rights and the Rights of the Child.