Category
Educación
Infancia
Cooperación internacional
¡Hola! Somos María y Pablo, una pareja alicantina, nos encanta el deporte y en concreto el running. Nos encanta viajar, conocer nuevas culturas y por qué no haciendo lo que nos apasiona, CORRIENDO y COLABORANDO CON LA SOCIEDAD. Desde hace tiempo, buscábamos un proyecto que combinara el deporte con la solidaridad, apoyando a las personas más vulnerables de otros países. ¡Y hemos encontrado el proyecto!
¿En qué consiste este proyecto?
En octubre de 2020, vamos a viajar durante una semana a Sierra Leona para conocer a la población local, ayudar en los proyectos que Street Child realiza en esa región y ¡¡terminar corriendo la Maratón de ese país!! Street Child es una fundación creada con el objetivo de ayudar en la educación de niños y niñas más vulnerables del mundo. Desde entonces han ayudado a más de 250.000 niños a volver a la escuela y han ayudado a miles de familias a generar ingresos sostenibles para que sus hijos puedan seguir estudiando. Esto no sería posible sin la colaboración de RuntheWorld, quien organiza distintas aventuras deportivas con impacto social.
¿Sabías que por cada euro aportado ayudas a la escolarización de un niño durante 1 mes? Nosotros lo desconocíamos, y es sorpréndete como aportando 1 euro, podemos cambiar la vida de un niño.
Y, ¿sabías algo más? Con la aportación de:
5€ se proporcionan carteles ilustrados para 1.250 niños, adolescentes y adultos en cinco comunidades.
20€ se proporciona jabón a 100 niños para poder lavarse las manos de manera efectiva y reducir el riesgo de infección. Y además con 20€ se paga la escuela de un niño durante 1 año
40€ se proporciona una estación de lavado de manos que permita a 150 personas acceder al agua para lavarse las manos y reducir el riesgo de infección.
100€ se ayuda a poner en marcha un negocio familiar
140€ se paga a un trabajador capacitado de COVID-19 para apoyar a tres comunidades durante un mes.
200 € se financia el sueldo de un profesor durante un año
Nuestro objetivo es llegar a recaudar 2.400€, pero como CREEMOS EN LO IMPOSIBLE, sabemos que con tu ayuda y la de otras personas superaremos esta cantidad. Además, te haremos participe de ello ya que compartiremos fotos, vídeos, sensaciones… de los trabajos que realizan la fundación y la ayuda que se les brinda.
¿Nos ayudas? Cualquier aportación será de gran ayuda y si no es posible, por favor, ayúdanos a difundir esta campaña. ¡¡Te estaremos eternamente agradecidos!! Simplemente tienes que pinchar en "Donar a este reto" e indicar la cantidad a donar en el recuadro.
Y, ¿por qué no hacerlo más divertido? Como nos encanta el deporte, por cada euro que dones decides cuál de los siguientes ejercicios tenemos que realizar, eligiendo entre:
Burpees
Flexiones
Sentadillas
Jumping Jacks
Abdominales
Correr
Por ejemplo, si donas 10€ puedes elegir entre que realicemos 10 burpees, 10 flexiones, 10 sentadillas… o 10 minutos corriendo y así con el resto de cantidades. Para ello, no te olvides de añadir un comentario a la hora de realizar el donativo con lo que quieres que realicemos.
Finalmente, dos veces por semana se juntarán todos los ejercicios que se hayan decidido los días previos y los realizaremos en un entrenamiento en directo por Instagram en nuestra cuenta de @sportruntravel, al que por supuesto estás invitado y en el que podrás participar. Los días para dichos entrenamientos se realizarán los miércoles a las 6:00 pm (hora española) y los sábados a las 12:00 pm (hora española).
NO PIERDAS TU OPORTUNIDAD, APORTANDO TU GRANITO DE ARENA. Una vez finalice el plazo, colgaremos el certificado con la cantidad total recaudada.
¡¡Muchas gracias por adelantado!!
--------------------------------------------------------------------------------------------------------------------------------------------------------------------------------------------------------------------------------------
Hello! We are María and Pablo, a couple from Alicante, we love sports and specifically running. We love to travel, learn about new cultures and why not? doing what we are passionate about, RUNNING and COLLABORATING WITH SOCIETY. For a long time, we have been looking for a project that combines sport with solidarity, supporting the most vulnerable people in other countries. And we have found the project!
What is this project about?
In October 2020, we are going to travel for a week to Sierra Leone to meet the local population, help with the projects that Street Child carries out in that region and finish running the Marathon in that country!! Street Child is a foundation created with the aim of helping in the education of the world's most vulnerable children. Since then, they have helped more than 250,000 children go back to school and have helped thousands of families generate sustainable incomes so that their children can continue studying. This would not be possible without the collaboration of RuntheWorld, which organizes different sports adventures with a social impact.
Did you know that every euro raised contributed to the schooling of a child for 1 month? We did not know it, and it is surprising how contributing 1 euro, we can change the life of a child.
And did you know anything else? With the contribution of:
- € 5, illustrated posters are provided for 1,250 children, adolescents and adults in five communities.
- € 20, soap is provided to 100 children to effectively wash their hands and reduce the risk of infection. And also with € 20 you pay a child's school for 1 year
- € 40, a hand washing station is provided that allows 150 people to access the water to wash their hands and reduce the risk of infection.
- € 100, helps to start a family business
- € 140, is paid to a trained COVID-19 worker to support three communities for one month.
- € 200, finances a teacher's salary for a year
Our goal is to raise € 2,400, but as WE BELIEVE IN THE IMPOSSIBLE, we know that with your help and that of other people we will exceed this amount. In addition, we will make you participate in it since we will share photos, videos, sensations ... of the work carried out by the foundation and the help it provides.
Can you help us? Any contribution will be of great help and if it is not possible, please help us spread this campaign. We will be eternally grateful to you!! Simply click on "Donate to this challenge" and indicate the amount to donate in the box.
And why not make it more fun? As we love sport, for every euro you donate you decide which of the following exercises we have to do, choosing between:
- Burpees
- Push-ups
- Squats
- Jumping Jacks
- ABS
- To run
For example, if you donate € 10 you can choose between doing 10 burpees, 10 push-ups, 10 squats ... or 10 minutes running and so on with the rest of the amounts. To do this, do not forget to add a comment when making the donation with what you want us to make.
Finally, twice a week all the exercises that have been decided over the previous days will be gathered and we will carry them out in a live training on Instagram in our account @sportruntravel, to which of course you are invited and in which you can participate. The days for these trainings will be held on Wednesdays at 6:00 pm (Spanish time) and on Saturdays at 12:00 pm (Spanish time).
DO NOT MISS YOUR OPPORTUNITY, PROVIDING YOUR GRANITE OF SAND. Once the term ends, we will hang the certificate with the total amount collected.
Thank you very much in advance!!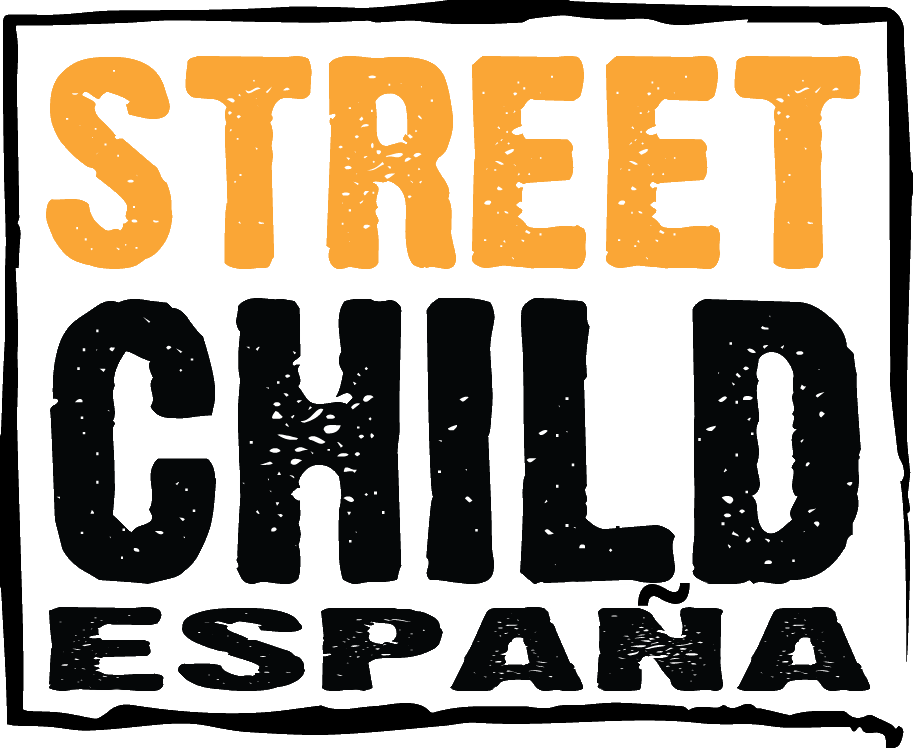 En Street Child España utilizamos la educación para empoderar a los niños y niñas más vulnerables del mundo para que puedan construirse un futuro sostenible. Al ser una organización no gubernamental trabajamos para conseguir la implementación de nuestros proyectos a través de su financiación mediante eventos de recaudación de fondos, la concienciación de las personas, creando eventos locales con la ayuda de nuevos voluntarios y construyendo nuevas relaciones de cooperación.
En nuestra organización creemos firmemente que la educación es un aspecto vital para crecer. Sin unos fuertes cimientos de educación, ninguna comunidad podrá ser empoderada para mejorar la calidad de vida de sus niños y niñas y no habrá esperanza para un futuro mejor. Todo depende de la educación y creemos que podemos hacer un gran impacto en este aspecto.