Category
Gente mayor
Salud
Inserción social
Educación
* IN PURIM, CONTRIBUTE AND HELP US *
In this year of countless difficulties and challenges caused by the pandemic, in the Ezrá Foundation we reinvented ourselves to remain at the service of those in need and to perpetuate the community values ​​that define us as ¨Am Israel¨.
In recent months, requests for help have increased dramatically due to the impact that Covid-19 is having in all areas. Therefore, this year Ezrá needs you more than ever.
The festival of Purim arrives, and due to the health situation, we will not have the joy of celebrating together.
For the first time since Ezrá was founded, it will not be possible to install our traditional petition table, where each of us, year after year, fulfills the mitzvah of "Guemilut Hasadim" and "Matanot Laebionim", that is, with the mitzvah to contribute to a worthy cause.
* IN PURIM, SPREAD JOY *
This campaign gives you the opportunity to contribute, so we can all together, be even stronger despite the circumstances.
We have the support of three donors and the FCJE (Federation of Jewish Communities of Spain), who will triple the amount raised, in such a way that, for every euro you donate, we will receive two.
We sincerely appreciate any contribution you can offer to this noble cause, to ensure that no jew in Catalonia is left unattended.
Your gesture will allow us to continue this arduous and selfless work.
* IN PURIM, DON'T FORGET THOSE IN NEED *
From the Ezrá Foundation, we wish you Happy Purim and may Gd grant us a year of health, well-being and joy.
#purim #joy #solidarity #contribution #community #ezrá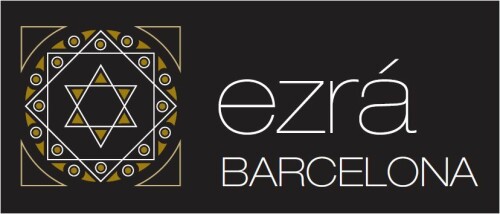 Fundación Ezrá
Ezrá, ayuda en hebreo, es la institución benéfica ligada a la Comunidad Israelita de Barcelona, cuyo objetivo y actividad se centra en la asistencia social para todas las comunidades judías presentes en Cataluña.
De forma voluntaria, eficaz y discreta, desde la Fundación Ezrá se habilitan medios y gestionan recursos para apoyar a las personas más necesitadas de nuestras comunidades, satisfacer sus necesidades básicas y llegar donde la ayuda oficial no alcanza, de acuerdo con los preceptos y principios de "Guemilut Hasadim" (filantropía).
Ezrá trabaja mancomunadamente con el área asistencial del Departamento de Asuntos Sociales de la CIB y también con instituciones oficiales como son los Ayuntamientos, especialmente el Ajuntament de Barcelona, el Departament de Benestar Social de la Generalitat de Catalunya y diversas instituciones privadas de atención social.
Entre las principales labores destacan las visitas domiciliarias y hospitalarias a personas mayores, ayudas económicas para vivienda a personas en situación precaria, becas para escolarización de niños, formación laboral y ayuda directa a través del banco de alimentos, entre otras, que con mucho cariño y dedicación realizan cada uno de los integrantes del equipo de voluntarios de Ezrá y de las distintas comunidades.
Ezrá Foundation
Ezrá, "help" in Hebrew, is the charity institution linked to the Israeli Community of Barcelona (CIB), which goal and main activities are to focus on providing social assistance to all Jewish communities in Catalonia.
In a volunteering way, efficiently and discreetly, in the Ezrá Foundation we provide the resources to support people in need from our community, to fulfil their basic needs and to cover the gap left by the governmental organizations, following the precepts and principles of "Guemilut Hasadim" (philanthropy).
Ezrá works jointly with the assistance area of the Social Matters Department of the CIB and collaborates with official institutions, including the Government of Barcelona, the Government of Catalonia´s Department of Social Welfare and different private institutions of social assistance.
Within the main areas of work, it is important to highlight: visits to elderly people at their homes or hospitals; economic assistance to finance housing; scholarships to students; food provision; and many other actions provided with love and passion by each member of the volunteer team of Ezrá and the different communities.