Category
Igualdad de genero
Ayuda humanitaria
Cooperación internacional
Derechos Humanos
WE NEED URGENT HELP TO BE ABLE TO CONTINUE WITH THE PROJECT.
We have been avoiding discrimination against girls and women for more than 6 years for reasons as basic as menstruating, being poor, low-caste or being a widow.

In total, the project HAS EDUCATED, PROTECTED AND FED MORE THAN 43,000 people, with its various interventions. It is run entirely by Nepalese women and girls from the remote area of Achham.

This year, with the crisis, inflation and all eyes on Ukraine, our project is in danger of disappearing.

We urgently need to GET MONEY to ensure the CONTINUITY of the project in Nepal from January 2023.
WITH YOUR SUPPORT, WE WILL NOT HAVE TO CLOSE DOWN THE PROJECT AND THE NETWORK AND ALL THE WORK DONE IN THESE ALMOST 7 YEARS WILL NOT BE LOST.
For those who don't know us:
The Rato Baltin project is a program of participatory photography, sexual education and distribution of menstrual cups to eradicate Chhaupadi in Nepal, a tradition that exiles girls and women while menstruating, exposing them to a deadly environment.
We have been working on the ground since February 2017, and the project has been spun off into 3 main branches:
1- Rato Baltin: Is an outreach program for communities and schools specialised in menstruation and reproductive education. It provides menstrual cups for girls and women who want to move towards sustainable menstrual management and encourages girls to express their sensations about menstruation through photographic art.
2- Edufem: Every year, girls are forced into early marriage, therefore interrupting their studies. Rato Baltin's mentors, who themselves are beneficiaries of Edufem (Education for Women), have accessed scholarships that allow them to study and live in Mangalsen. They are the trainers committed to reaching out to other girls and women in their communities.
3- Happy Women Training Centre: It is an educational centre where single women, mostly widows, learn crafts and various trades to later become autonomous and have a way of earning a living.
We need you; THEY need YOU.
- €13 it pays a menstrual health kit (With translated books + transportation+teaching cost)
-€100 pays One day training of a full class about heath and sex ed.
- €148, pays a 1-Month Salary for a widow to work in the Happy women Training Center.
- €250, pays a 1-Month Salary for a local trainer to work against chhaupadi
WE CAN SAVE LIVES, IMPROVE THE CONDITIONS OF GIRLS, AND HELP WOMEN TO FEED THEIR FAMILIES.
Keep in mind, that small contributions add up to something great and very important!
Follow Us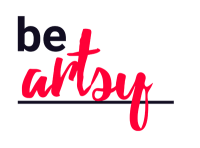 be artsy es una asociación sin ánimo de lucro centrada en el desarrollo de proyectos creativos con el objetivo de proporcionar formación y experiencias a comunidades que, de otro modo, no tendrían acceso a ello. Nuestra intención es proporcionar a dichas comunidades (por medio de actividades artísticas y creativas) herramientas para mejorar la comunicación y abrir espacios a la reflexión crítica con tal de efectuar aquellos cambios internos que crean necesarios.

En resumen, nuestra intención es ayudar a las comunidades locales a través de la expresión artística con especial énfasis en las mujeres y aquellos temas que más les atañen. Es por este motivo que el proyecto que estamos llevando a cabo en la actualidad, el proyecto Rato Baltin, se centra en los temas de la menstruación e higiene en las comunidades rurales del Oeste del Nepal.
---

be artsy és una associació sense ànim de lucre centrada en desenvolupar projectes creatius amb l'objectiu de proporcionar formació i experiències a comunitats que, d'altra manera, no hi tindrien accés. La nostra intenció és proporcionar a aquestes comunitats (a través d'activitats artístiques i creatives) eines per a millorar la comunicació i donar espai a la reflexió crítica per tal d'efectuar aquells canvis interns que creguin necessaris.
És a dir, pretenem ajudar les comunitats locals a través de l'art, posant especial èmfasi en les dones i aquells temes que més les afecten. És per això que el projecte que estem portant a terme en l'actualitat, el projecte Rato Baltin, es centra en els temes de la menstruació i higiene a les comunitats rurals de l'oest del Nepal.
---
be artsy is a non-profit organisation developing creativity projects with the aim of providing different experiences and training oportunities to communities which would otherwise not be able to access them. We do not aim to only teach art just for the sake of art itself, but we also intend to provide communities with the tools to improve communication and effect the changes within they deem necessary.

In a nutshell, we wish to empower local communities through art with a special emphasis on women. Hence, our current emphasis, with the Rato Baltin Project, on the topic of menstruation and hygienic care through the Chhaupadi project in Nepal.