Sólo un año después del paso del huracán Matthew, Haití se ve gravemente afectada por el terrible huracán Irma.
Este huracán, más fuerte que nunca - quinta categoría - ha afectado a todo el territorio centroamericano, incluido Haití, que todavía se recuperaba de los daños del año pasado.
Comenzar de nuevo a reconstruir Haiti es una ardua tarea, tras los grandes esfuerzos que se vienen realizando en estos años en que se han ido sucediendo tantas catástrofes naturales que han ido sumando cada vez más necesidades a las ya existentes, al generar aún más falta de viviendas, de agua potable y alimentos... Irma, además, ha devastado terrenos agrícolas, llevando a la ruina a los agricultores, y poniendo en estado de alarma a esta sufrida población, en esta situación de extrema inseguridad alimentaria.
Las Hijas de María Auxiliadora se encuentran en Haiti también. Están en las Misiones de "Les Cayes", "Anse-à-Veau", "Puerto Príncipe", "Jeremie" y "Jacmel". La gente necesita un techo, agua limpia, alimento, además de asistencia sanitaria y educación. Gran parte de la población son jóvenes y niños.
USTED PUEDE COLABORAR A TRAVÉS DE LA ONG VIDESSUR

Cada euro recogido va directamente a las Hermanas Salesianas en Haití, para ayudarles a reconstruir este país torturado.

Contamos con su solidaridad. ¡Gracias!
__________________
English:
Only one year after the devastating outcomes of the Hurrican Matthew, the natural disasters in Haiti continue: the terrible Hurricane Irma, stronger than ever - a 5th category hurricane - has hit the whole central American, including Haiti, which was still recovering from the damages of last year.
Irma has been somehow charitable with Haiti, causing very little death compared to the rest of the region. However, since last year the country is experiencing homelessness, lack of water security and food emergency. Also, farmers have been left without natural resources to work with, and the imminent future looks very dark for them.
The Daughters of Mary Help of Christians are well settled in Haiti. Among their Missions we can find "Les Cayes", "Anse-à-Veau", "Port-au-Prince", "Jeremie" and "Jacmel". The people of the communities where they operate need a roof over their head, clean water and food, other than sanitary assistance and education.
YOU CAN COLLABORATE THROUGH VIDESSUR NGO
Every gathered euro goes directly to the Salesian Sisters in Haiti, to help them reconstruct this tortured country.
We count on your solidarity. Thank you!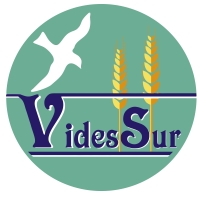 VIDESSUR promueve actividades de formación y sensibilización y de actuación concreta mediante talleres, campos de trabajos nacionales e internacionales, proyectos de cooperación al desarrollo y apadrinamientos. Para el desarrollo de estas actividades VIDESSUR cuenta con la aportación de numerosas personas que hacen efectiva su solidaridad.
Los beneficiarios de la acción de VIDESSUR son colectivos desfavorecidos, especialmente la infancia, juventud, mujer e inmigrantes. También las personas voluntarias provenientes de clase social media que dando su tiempo y, sobre todo, a ellas mismas, encuentran cauces para vivir la solidaridad de forma práctica.
Más informaciones en: http://videssur.org/