English: ** Short description of the project: **
Creation of a new space to meet the needs of our "older" children who are entering a new stage.
To thank you for your support, we will include an inscription of the donor's name on a small plate attached to the inside wall of the new space.
** List of needs we are aiming to cover: **
– New space structure: aircrete (Ytong blocks) and lime coating – total cost 3500 €.
– Inside space (library, crafts and art, laboratory, new technologies, reading, writing and maths corners) and outside space (carpentry, kitchen and psychomotor skills corners): total cost estimated at 3500 € also.
===========================
** Long description of the project: **
"Pan y Cacahuetes" was a seed that a group of families planted 6 years ago in the hope of creating a space that would favour the development of our children.
Surprisingly, this project has not only made our children blossom, but also us, the parents, their "teachers".
And with the project, it became clear that if we create a context that respects our inner world and needs, our human potential will inevitably find fertile ground to give its best fruits.
We are not alone. We have been supported by previous humanist projects. Amongst our pillars are Rebecca and Mauricio Wild, the Escuela Viva in Catalonia, Gestalt, Claudio Naranjo and many others.
We have found in them not only tools for a respectful accompaniment, but also processes of transformation that we have adopted out of the love for the humanity that dwells in each one of us, children and adults.
Our Methodology
This philosophical framework translates into a methodology based on four fundamental areas of action:
– The direct experience of our children through free play, which favours autonomous learning at their own pace.
– The presence of the teachers and active listening of the children, which enables us to reveal and look into their emotional worlds, welcoming their impulses, needs, frustrations…
– The awareness by the adults of the emotional impacts that the experiences in Pan y Cacahuetes open up to us and make us grow in understanding and love.
– The creation of a context of containment that sets rhythms and offers a relaxed environment for our relationships and learning. And the enjoyment of a context full of beauty and possibilities… I am talking about our mountains, ravines, ditches, the beautiful and fertile nature that surrounds us.

Our project for the future
And so we go on… Our next steps are aimed at the construction of a new space that responds to the needs of our "older" children who are entering a new stage.
We are dreaming of an aircrete (Ytong) hut for them. This hut will be built in a collaborative form and will cost about 3500 euros.
The hut will house library, crafts and art, laboratory, new technologies, reading, writing and mathematics spaces. And on the outside we will have the carpentry, cooking and psychomotricity spaces.
All these spaces have been budgeted at 3500 euros also.
How can you support us?
If you find resonance in our educational project and/or life project, if you want to support us in our journey towards the beauty of the human being, you can do it through this crowdfunding.
Our goal is to obtain funding for the hut structure + spaces and materials (7000€ in total).
Acknowledgement
Your donation will be symbolically recorded with your name on a small plaque affixed to the inside wall of the hut. In this way your contribution will be part of the mantle with which we care for and accompany our experiences of growth in this life project.
Thank you so much!

To know more about us: visit our webpage


=========================================
Français
** Description courte du projet : **
Construction d'un nouvel espace pour répondre aux besoins de nos enfants plus âgés qui entrent dans une nouvelle étape.
** Remerciements : **
Pour vous remercier de votre soutien, nous inclurons une inscription du nom des donateurs sur une petite plaque fixée à la paroi interne du nouvel espace.
** Liste des besoins que nous souhaitons couvrir : **
- Structure du nouvel espace: blocs d'Ytong - coût total 3500 €.
- Intérieur de l'espace (bibliothèque, artisanat et art, laboratoire, nouvelles technologies, coins lecture, écriture et mathématiques) et extérieur de l'espace (coins menuiserie, cuisine et psychomotricité) : coût total estimé à 3500 €.
===========================
** Description longue du projet : **
"Pan y Cacahuetes" est une graine qu'un groupe de familles a plantée il y a 6 ans dans l'espoir de créer un espace qui favoriserait le développement de nos enfants.
De manière surprenante, ce projet n'a pas seulement contribué à l'épanouissement de nos enfants, mais également au nôtre, leurs parents et "professeurs".
Avec ce projet, il est apparu évident que si nous créions un contexte qui respectait nos besoins et notre monde intérieur, notre potentiel humain y trouverait inévitablement un terrain fertile pour donner ses meilleurs fruits.
Nous ne sommes pas seuls. Nous avons été soutenus par des projets humanistes antérieurs. Parmi nos piliers figurent Rebecca et Mauricio Wild, l'Escuela Viva de Catalogne, la Gestalt, Claudio Naranjo et bien d'autres.
Nous avons trouvé en eux non seulement des outils pour un accompagnement respectueux, mais aussi des processus de transformation que nous avons adoptés par amour pour l'humanité qui habite chacun d'entre nous, enfants et adultes.
Notre méthodologie
Ce cadre philosophique se traduit par une méthodologie basée sur quatre champs d'action fondamentaux :
- L'expérience directe de nos enfants par le jeu libre, qui favorise les apprentissages autonomes.
- La présence des éducateurs et l'écoute active des enfants, afin de révéler leurs mondes émotionnels, et d'accueillir leurs impulsions, leurs besoins et leurs frustrations...
- La prise de conscience par les adultes des impacts émotionnels que les expériences au sein de Pan y Cacahuetes ont sur nous, nous permettant de grandir en compréhension et en amour.
- L'adoption de limites et de rythmes, qui permet la création d'un environnement détendu pour les interactions et les apprentissages. Et cette chance que nous avons de jouir d'un environnement plein de beauté et de possibilités... Je parle de nos montagnes, nos ravins, nos fossés, de la nature belle et fertile qui nous entoure.
Notre projet pour l'avenir
Et c'est ainsi que nous avançons... Notre prochaine étape vise la création d'un nouvel espace qui réponde aux besoins de nos enfants "plus âgés" qui entrent dans une nouvelle phase.
Nous rêvons pour eux d'une hutte en Ytong qui sera construite de façon collaborative et dont le coût de construction s'élèvera à environ 3500 euros.
Cette hutte abritera la bibliothèque, l'artisanat et l'art, le laboratoire, les nouvelles technologies, les espaces de lecture, d'écriture et de mathématiques. Et à l'extérieur, nous installerons des espaces de menuiserie, cuisine et psychomotricité.
Le coût de tous ces espaces a été estimé à 3500 euros également.
Comment pouvez-vous nous soutenir ?
Si vous trouvez une résonance dans notre projet éducatif et/ou de vie, si vous aimeriez nous soutenir dans notre voyage vers la beauté de l'être humain, vous pouvez le faire à travers ce crowdfunding.
Notre objectif est d'obtenir le financement de la structure de la hutte + les espaces intérieurs, dont le budget total s'élève à 7000€.
Remerciements
Le nom de chaque donateur sera inscrit sur une petite plaque fixée à la paroi interne de la hutte. De cette façon, votre contribution fera partie du manteau avec lequel nous prenons soin et accompagnons nos expériences de croissance dans ce projet de vie.
Nous vous remercions de tout cœur !

Pour en savoir plus sur nous: visitez notre page web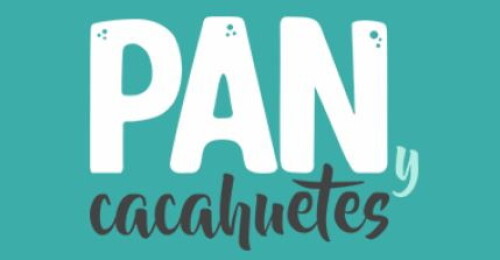 ESPAÑOL – ENGLISH – FRANÇAIS
======================
ESPAÑOL
Pan y Cacahuetes es una asociación sin ánimo de lucro, registrada en Pitres, con el NIF G19670769.
Somos un grupo de familias que vivimos en la Alpujarra, al sur de Granada, unidos por una visión común de la crianza de nuestros peques, y por un proyecto común de acompañamiento respetuoso de sus ritmos naturales de aprendizaje.
ENGLISH
Pan y Cacahuetes is a non-profit association, registered in Pitres, with NIF G19670769.
We are a group of families living in the Alpujarra, south of Granada, united by a common vision of the upbringing of our children, and by a common project of respectful accompaniment of their natural learning rhythms.
FRANÇAIS
Pan y Cacahuetes est une association à but non lucratif, enregistrée à Pitres, sous le NIF G19670769.
Nous sommes un groupe de familles vivant dans l'Alpujarra, au sud de Grenade, unies par une vision commune de l'éducation de nos enfants, et par un projet commun d'accompagnement respectueux de leurs rythmes naturels d'apprentissage.