Category
Educación
Cooperación internacional
La ONG Streets of India junto a la ONG local India Mera Parivar, ambas organizaciones sin ánimo de lucro están comprometida a trabajar para empoderar y capacitar a niñ@s, mujeres y jóvenes de las comunidades más vulnerables a través de la educación, el desarrollo de capacidades y los recursos humanos necesarios para desarrollar su pleno potencial y su autosuficiencia, con el fin de que tengan el control de su futuro y sus propias vidas.La educación en India es pública y gratuita, pero de una calidad muy mejorable. Por este motivo, las familias que no pueden financiar una educación privada, llevan a sus hijos a centros escolares gubernamentales cuyo nivel educativo y atención es muy bajo. Esto es debido al absentismo de los profesores, a la masificación en las aulas y a la falta de infraestructuras y materiales adecuados.

La ONG Streets of India junto a su socio local Mera Parivar, pretende contribuir a mejorar la situación a través de una educación de calidad, para así reducir estas desigualdades mediante una formación de calidad para niñ@s de familias sin recursos. Junto a las clases de refuerzo escolar, se les garantiza una comida diaria que asegure los nutrientes necesarios.

OBJETIVOS:

Mejorar la calidad de la educación y reducir el fracaso escolar en los niñ@s de la zona.ACCIONES PREVISTAS:

Proporcionar un lugar seguro donde los menores puedan ir a la salida de la escuela y encontrar el apoyo para realizar sus tareas, así como la alimentación necesaria.

1. El proyecto quiere favorecer la educación inclusiva, alentando de modo especial la participación de las niñas y de aquellos menores que gozan de escasas oportunidades.

2. Seguimiento personal que detecte las dificultades familiares, cuando estas interfieren en el desarrollo de los niños y niñas. 3. Cocina y distribución de una comida equilibrada para todos los participantes. 4. Mantenimiento de las aulas 5. Compra de material escolar 6. Distribución de kits de higiene personal

La empresa Ocasionia apoya la labor de ONG que ayuda a personas y niños a conseguir un futuro mejor y duplicará la donación conseguida. Para ello, este reto tiene que conseguir 2.500€.

Ayúdanos a conseguir este reto!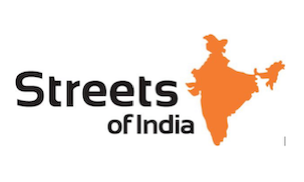 Somos una ONG de desarrollo cuyo objetivo es la mejora de las condiciones de vida de niños, mujeres y enfermos en situación de vulnerabilidad. Para ello desarrollamos proyectos en colaboración con contrapartes locales indias. Nuestras áreas de trabajo se centra en el sustento nutricional, asistencia sanitaria, educación, restauración de estructuras, medioambiente, discapacidad y mujer.