We need to raise the funds immediately to maintain a multidisciplinary home care team for 1 year (185,000 euros) to prevent 250 patients from being left alone with their illness at the most difficult time of their lives.
The Fundación La Caixa has got things rolling with 30,000 euros. With your help we can get the remaining 155,000 we need.
This will help Cudeca Hospice keep a team for 1 year consisting of a doctor, a nurse, a psychologist and a social worker as well as telephone, mileage and vehicle maintenance costs to carry out an average of 3-4 visits per day.
We will achieve this challenge thanks to you:
We need to cover 365 days of care, attending more than 250 patients with over a 1,000 visits, to ensure the absence of pain, relief of symptoms and the continuous accompaniment from the closeness, empathy, security and love that the Cudeca teams give to the patients and their families at each visit.
Donate 50 euros (a day's visit) and make sure that 1 person can receive care at the end of their life.
Sadly, nowadays circumstances have made us stop enjoying many of our good moments. We wish to recover our walks, kisses, complicit glances, hugs... that this virus has stolen from us.
Donate 25 euros and give the feeling of being comforted again.
You may ask yourself... What is the #sunflower effect?
The sunflower effect is your own inner power. It is not in your hand the ability to add days to life, but it is to make every day count, to make it important and not just another day gone.
What does it take to make you feel happy? Happiness is feeling cared for, feeling loved, feeling seen and understood, having warm and friendly faces looking at you, no pain... isn´t it?
You know how to care, how to listen, how to love, how to understand... right? So you have the power, you have the #sunflower effect inside of you. Start giving life to those around you.
The sunflower is the image of Cudeca and also the international symbol for palliative care. It represents vitality, positive encouragement, love and admiration in the face of adversity.
The ritual of the sunflower means the rise of the flower in the morning and the fall at night. It calls a spinning movement following the needles of the sun, from east to west. When the sunflower reaches maturity it no longer makes its characteristic movement, it stops spinning and leans forward until its life cycle is over.
We reach for happiness and companionship every day of our lives. This pandemic has taken, and continues to take, many lives in loneliness without a loving hand, a kiss, "I love you" and calming words...
The #Sunflower effect allows you to give the chance to Mary, Susan, John... to receive compassionate and specialized care, which will make that journey to the last days serene and dignified.
Add life to the days! We are counting on you!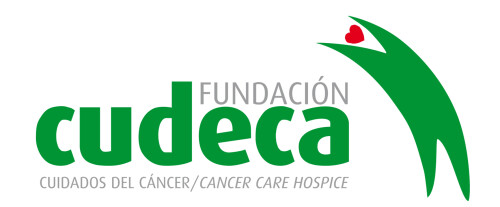 Somos una fundación sin ánimo de lucro que cuidamos y acompañamos a personas con cáncer y otras enfermedades avanzadas:
Proporcionamos cuidados paliativos a pacientes sin posibilidad de curación en la provincia de Málaga.

Les atendemos física y emocionalmente, ofreciendo además apoyo psicológico, social y espiritual.

Procuramos apoyo y consejo a quienes les cuidan y durante el período de duelo.
Contamos con diferentes áreas de atención y programas asistenciales que dan cuidado personalizado y continuado.