Category
Investigación científica
Salud
Igualdad de genero
Cáncer
Hello everyone!!
I am Julia, I am 23 years old and I am studying 6th year of medicine at the Hospital del Mar. Running has accompanied me throughout the race, there have been very hard days where each step was difficult for me but nothing clears me up so much, I love running and I consider myself enormously privileged.
I just did my first marathon and this has motivated me to go one step further and run for a cause that is important to me and to all women. That's why I've accepted my hospital's challenge to raise money for breast cancer research. Something that touches me closely because several women I love and admire have been diagnosed. It is true that there have been many advances, but being so frequent, it is today the leading cause of death from cancer in women. Immunotherapy is the new hope against cancer, and more research is definitely needed in this regard.
That's why I'm going to participate in the Barcelona Marathon and I commit to 10% of the proceeds if I don't achieve my goal! In turn, the Zurich Foundation will contribute the same amount that we raise. I need you all in the cause!
Any help is welcome, I thank you very much for any collaboration and dissemination.
You can find more info about the project here:
https://www.amicsdelhospitaldelmar.org/projectes/47/la-immunoterapia-i-tu-lesperanca-contra-el-cancer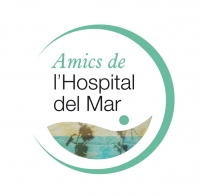 La Fundació Amics de l'Hospital del Mar la formem professionals de l'Hospital del Mar i del Parc de Salut Mar, antics treballadors, pacients agraïts, voluntaris, entitats i persones de la societat civil compromeses amb la millora del benestar físic, emocional i social dels pacients i de les seves famílies.
La nostra missió és aconseguir la col·laboració de ciutadans, empreses i entitats de la societat civil, per tal de contribuir a l'excel·lència en l'atenció a la salut de les persones.
Donators
(17)
Anonymous
Hidden donation
155 days ago
Anonymous
Hidden donation
161 days ago
Anonymous
Hidden donation
162 days ago
Raquel
Hidden donation
164 days ago
Ester
Hidden donation
170 days ago