Your contribution has tax benefits of up to 80%
Category
Gente mayor
Investigación científica
Enfermedad mental
Salud
We run the Barcelona Marathon to turn every minute of running into a minute of research to find a cure for the neurodegenerative Alzheimer's disease.
Each minute of research has a cost of € 6 and we want to do the Marathon in 240 minutes. So by participating 3 members of Córrer Per No Fugir, we want to raise € 4320 which is equivalent to 12 hours of research.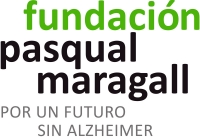 VIVIMOS MÁS, PERO TAMBIÉN QUEREMOS VIVIR MEJOR
En la Fundación Pasqual Maragall soñamos con un futuro sin Alzheimer en el que hacernos mayores sea una etapa más de la vida, con plenitud para disfrutarla. Trabajamos para vencer a esta enfermedad y conseguir un futuro en el que el envejecimiento esté asociado a experiencias positivas.
Estamos convencidos de que solo con más y mejor investigación seremos capaces de conseguirlo. ¿Nos ayudas?