CORREAMBMI: esport, integració i solidaritat
CORREAMBMI torna aquest any a la Marató de Barcelona i estem orgullosos d'anunciar que aquesta edició l'equip continua creixent.
Moguts pel sentiment que l'esport representa molt més que entrenar i competir i els valors que la família i l'esport ens han inculcat des de petits, aquest any volem que la marató de correambmi torni a ser més solidària que mai!!
Ajuda'ns a aconseguir-ho, CORREAMBMI i fes la teva aportació pel Centre Ocupacional Ciutat Vella SCCL, que va néixer el 1990 amb l'encàrrec de gestionar un centre ocupacional per persones amb gran discapacitat física anomenat SÏNIA. Activitat que realitza fins a dia d'avui i que donada la situació actual de crisi necessita de suport econòmic per infraestructures i projectes de caire divers.
Cadascun dels membres de l'equip correambmi posarà en aquest repte el cos i l'ànima i una aportació econòmica dins les seves possibilitats.
Si com nosaltres, creus en els valors de l'esport, la solidaritat i l'amor pels altres, col·labora i CORREAMBMI!!
Gràcies a tots per CORREAMBMI!!
CORREAMBMI: deporte, integración y solidaridad
CORREAMBMI "correconmigo" vuelve este año a la Maratón de Barcelona y estamos orgullosos de anunciar que esta edición el equipo sigue creciendo.
Movidos por el sentimiento que el deporte representa mucho más que entrenar y competir, y los valores que la familia y el deporte nos han inculcado desde pequeños, este año queremos que la Maratón de correambmi vuelva a ser más solidaria que nunca!!
Ayúdanos a conseguirlo, CORREAMBMI y haz tu aportación para el Centro Ocupacional Ciutat Vella SCCL, que nació en 1990 con la misión de gestionar un centro ocupacional para personas con gran discapacidad física llamado SÏNIA. Actividad que realiza hasta el día de hoy y que dada la situación actual de crisis necesita de soporte económico para infraestructuras y proyectos de diversa índole.
Cada uno de los miembros del equipo correambmi pondrá en este reto el cuerpo y el alma y una aportación económica dentro de sus posibilidades.
Si como nosotros, crees en los valores del deporte, la solidaridad y el amor por los demás, colabora y CORREAMBMI!!
Gracias a todos por CORREAMBMI!!
CORREAMBMI: sport, integration and solidarity
CORREAMBMI "runwithme" comes again this year to the Barcelona Marathon and we are proud to announce that our team continues growing.
Moved by the feeling that sport is much more than training and competition, and the values that family and sport have instilled us since childhood, this year we want that correambmi 's marathon becomes again more solidary than ever!
Help us get it, CORREAMBMI and make your contribution for Occupational Center Ciutat Vella SCCL, born in 1990 with the mission of managing an occupational center for people with severe physical disabilities called SÏNIA. Activity that carried out until today and that given the current crisis requires economic support for infrastructure and projects of various kinds.
Each of correambmi's team members will put in this challenge his body and soul and a financial contribution within their means.
If you, like us, believe in the values of sport, solidarity and love for others, collaborate and CORREAMBMI!
Thank you all for CORREAMBMI!!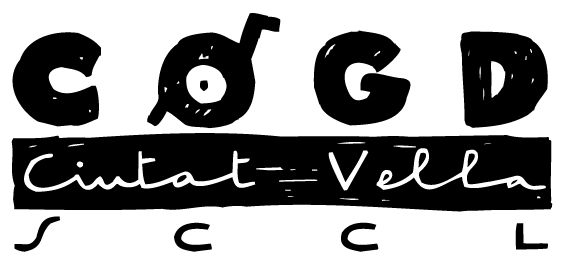 La coop. COGD Ciutat Vella SCCL neix el 1990 amb l'encàrrec de gestionar un centre ocupacional per persones amb gran discapacitat física de titularitat pública anomenat SÏNIA, activitat que realitza fins a dia d'avui. Donada la situació actual de crisi necessitem suport econòmic per infraestructures.