Category
Discapacidad intelectual
Inserción social
Discapacidad física
Deporte inclusivo
CORREAMBMI: sport, integration and solidarity
CORREAMBMI "RUNWITHME" comes on more year to the Barcelona Marathon.
Moved by the feeling that sport is much more than training and competition, and the values that family and sport have instilled us since childhood, this year we want that CORREAMBMI 's marathon becomes again more solidary than ever!
Help us get it, CORREAMBMI and make your contribution for Occupational Center Ciutat Vella SCCL, born in 1990 with the mission of managing an occupational center for people with severe physical disabilities called SÏNIA. Activity that carried out until today and that given the current crisis requires economic support for infrastructure and projects of various kinds.
All the funds will be used to improve the quality of life of the users of the center, mainly by investing in the practice of adapted sport.
Each of CORREAMBMI's team members will put in this challenge his body and soul and a financial contribution within their means.
If you, like us, believe in the values of sport, solidarity and love for others, collaborate and CORREAMBMI!
Thank you for CORREAMBMI!!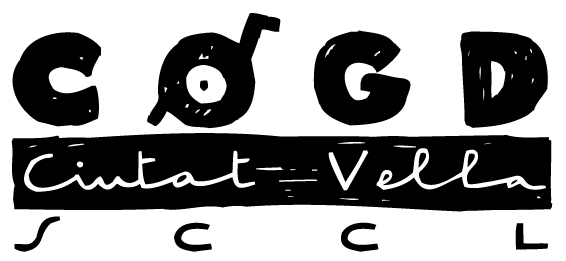 La coop. COGD Ciutat Vella SCCL neix el 1990 amb l'encàrrec de gestionar un centre ocupacional per persones amb gran discapacitat física de titularitat pública anomenat SÏNIA, activitat que realitza fins a dia d'avui. Donada la situació actual de crisi necessitem suport econòmic per infraestructures.