Category
Salud
Educación
Cooperación internacional
Naves de la Esperanza
Corre para dar esperanza
A través de buques hospitales, transformamos las vidas de los individuos y servimos a las naciones a la vez.
Desde 1978 trabajamos para hacer la cirugía básica y esencial accesible para gente necesitada en países en desarrollo, habiendo ya trabajado en más de 50 naciones. A lo largo de todos estos años se han realizado más de 95.000 intervenciones quirúrgicas y se han formado a más de 42.250 profesionales de la salud.
Todo esto ha sido posible gracias a personas, empresas e instituciones que han colaborado de distintas maneras.
En la actualidad nuestro barco "Africa Mercy", el mayor buque hospital civil del mundo, se encuentra en Guinea Conakry.
¿Por qué apoyar este reto? Un ejemplo: una donación de 30€ ayudará enormemente a proporcionar una cirugía ocular.
Global Ports Holding, el mayor operador de puertos de cruceros del mundo, duplicará tu donación igualando la cantidad aportada. Ayúdanos a dar esperanza a los más necesitados!
Mercy Ships
Run for Hope
Through hospital ships, we transform the lives of individuals and serve nations at the same time.
Since 1978 we have been working to make basic and essential surgery accessible to people in need in developing countries, having already worked in more than 50 nations. Throughout all these years, more than 95,000 surgical interventions have been carried out and more than 42,250 health professionals have been trained.
All this has been possible thanks to people, companies and institutions that have collaborated in different ways.
At present, our ship "Africa Mercy", the largest civilian hospital ship in the world, is located in Guinea Conakry.
Why support this challenge? An example: a donation of € 30 will help greatly to provide eye surgery.
Global Ports Holding, the world's largest cruise port operator, will double your donation by matching your generosity. Help us to give hope to the people in need!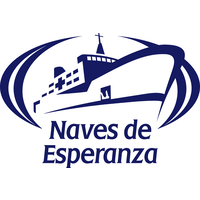 ES: Desde el año 1978 Mercy Ships lleva salud y esperanza a un mundo necesitado, movilizando personas y recursos a nivel mundial.
Nuestra Visión: a través de buques hospitales transformar las vidas de individuos y servir a las naciones a la vez.
Nuestra misión: siguiendo el modelo de Jesús, llevar salud y futuro a los más necesitados.
No sólo ofrecemos cirugías gratuitas para salvar vidas y dar esperanza, sino que también colaboramos con los Ministerios de Sanidad de cada país, ofreciendo formación para los profesionales de la salud.
En España estamos funcionando como ONG (Fundación Naves de Esperanza) desde el año 2000, con los objetivos de concienciar a la población, reclutar voluntarios, recabar el apoyo de empresas e instituciones y levantar los fondos necesarios para continuar con esta valiosa misión.
EN: Since 1978 Mercy Ships brings health and hope to a world in need, mobilizing people and resources worldwide.
Our Vision: To transform the lives of individuals and serve nations at the same time through hospital ships.
Our mission: Following the model of Jesus, to bring health and future to the most needy.
Not only do we offer free surgeries to save lives and give hope, but we also collaborate with the Ministries of Health in each country, offering training for health professionals.
In Spain we have been operating as an NGO (Fundación Naves de Esperanza) since 2000, with the objectives of raising public awareness, recruiting volunteers, obtaining the support of companies and institutions and raising the necessary funds to continue with this valuable mission.