El proper mes de Març de 2020 correré novament la Marató de Barcelona. La meva setena marató, en total. Al mateix temps, vull ajudar Open Arms a recollir donacions per a poder seguir desenvolupant la seva tasca, imprescindible i admirable. Per aquesta raó, t'agrairé molt, la teva aportació, per petita que sigui. Qualsevol aportació suma i ajuda. Moltes gràcies!
El próximo mes de Marzo de 2020 correré nuevamente la Maratón de Barcelona. Mi séptima maratón, en total. Al mismo tiempo, quiero ayudar Open Arms a conseguir donaciones para poder seguir desarrollando su tarea, imprescindible y admirable. Por esta razón, te agradeceré mucho tu aportación, por pequeña que sea. Cualquier aportación suma y ayuda. Muchas gracias!
Next March 2020 I will run the Barcelona Marathon again. My seventh marathon, in total. At the same time, I want to help Open Arms to obtain donations to be able to continue developing its task, essential and admirable. For this reason, I want to thank you very much for your contribution, whatever it is. Any little help will be much appreciated. Thank you!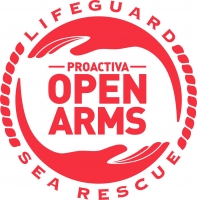 Organización sin ánimo de lucro creada para realizar tareas de salvamento y socorrismo en la llegada de refugiados a las costas griegas.