To benefit
Fundación Alba Pérez, lucha contra el cáncer infantil
Category
Salud
Cáncer
Infancia
Enfermedades raras
THE AEDH (THE SPANISH ASSOCIATION OF HOTEL MANAGERS) INVITES YOU TO PARTICIPATE IN THIS SOLIDARITY CHALLENGE IN FAVOUR OF THE ALBA PÉREZ FOUNDATION FIGHTING AGAINST CHILDHOOD CANCER. EVERY LITTLE BIT COUNTS. THAT IS WHY WE ARE COUNTING ON YOU.
WILL YOU HELP US CHANGE THE WORLD TOGETHER?
"Many small people, in small places, doing small things, can change the world" Eduardo Galeano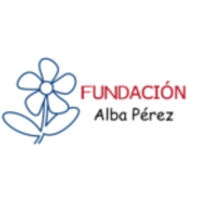 La Fundación Alba Perez, para la lucha contra el cáncer infantil se dedica a la organización, realización y gestión de actos de promoción, divulgación, captación de fondos mediante donaciones de personas, Organismos Públicos y empresas con el fin de dedicar dichos fondos a la investigación de los cánceres infantiles en especial el SARCOMA DE EWING, entregándolos a un hospital infantil, para lograr la curación de los cánceres infantiles.