Category
Ayuda humanitaria
Refugiados
Cooperación internacional
Take part in Yoga Ecosystem's initiative by making a voluntary donation for the UN Refugee Agency in their emergency campaign to send aid to the Ukraine and get access to 3 special online Yoga sessions live (you will receive access links after donation).
The UN Refugee Agency (UNHCR) is an established organization that provides humanitarian aid to refugees and is working in the Ukraine and bordering countries (checked by the Spanish Internation Cooperation Agency for Development).
As a community, Yoga Ecosystem would like to support their efforts in these difficult times. We believe that the small actions that we take together can have a large impact in the world, and in times like these we ought to act fast and join efforts!
By participating (with any amount of your choice) you will receive access to 3 bilingual ENG-SP live yoga sessions with Yoga Ecosystem (and you can attend all three or whichever you're able to):
Friday 18th of March at 6 pm CET: Restorative Yoga "Deep Relaxation"
Friday 25 of March at 6 pm CET: Vinyasa Yoga for Grounding
Friday 1st of April: Vinyasa Yoga for Balance
After making your donation you will receive an email with the links for all 3 Yoga sessions.
I'll see you on the mat, and thanks for your engagement and participation!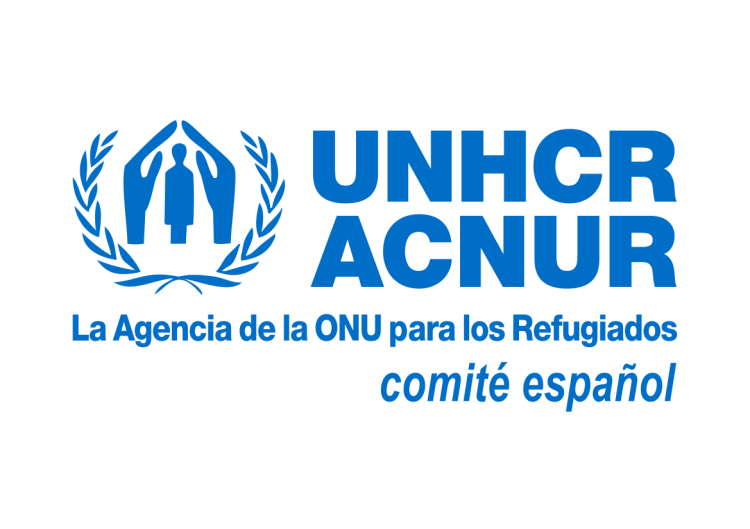 Nuestra misión es movilizar recursos para ayudar a refugiados y desplazados
Con más de 68 millones de personas desplazadas en el mundo, las necesidades de fondos para las crisis humanitarias abiertas en distintos puntos del planeta son cada vez mayores. Desde el Comité español de ACNUR recaudamos fondos para llevar ayuda directa a miles de familias refugiadas que lo han perdido todo.
Huyen de países en guerra o conflicto como Siria, Afganistán, Sudán del Sur, Myanmar y Somalia, de donde proceden más de la mitad de los refugiados. Más de la mitad son niños. Miles de ellos son menores no acompañados.
Se necesita más ayuda, no sólo para refugiados y desplazados, sino para las comunidades de acogida. Para poder financiar proyectos como infraestructuras, educación, formación o medios de vida para que los refugiados puedan emprender y ser autosuficientes, es especialmente necesario contar con el apoyo de socios regulares y donantes.
• Con 400 euros una familia refugiada dispondrá de una tienda de emergencia para dar cobijo
• Con 1.000 euros habilitaremos acceso al agua potable para 90 personas refugiadas
• Con 2.500 euros facilitaremos alimentos a 32 niños refugiados durante un año
• Con 5.000 € entregaremos material escolar a 190 niños refugiados
Donators
(12)
Sele
Hidden donation
159 days ago
effe
Hidden donation
159 days ago