Category
Investigación científica
Salud
Infancia
Enfermedades raras
Alrededor de 3 millones de personas en España padecen una enfermedad rara. A nivel global, aproximadamente 350 millones están afectadas por alguna de las casi 8.000 enfermedades raras conocidas, lo que supone un 8% de la población mundial.
Estas enfermedades normalmente aparecen en la infancia, y muchos niños no consiguen llegar a la edad adulta.
¿Te imaginas tener un hijo afectado por una enfermedad altamente discapacitante, que no le permita hablar, moverse, comer por sí mismo, tener una vida normal?. ¿Te imaginas cómo han sufrido durante la pandemia las familias de niños enfermos con estas patologías?, su situación extrema de vulnerabilidad, su desesperanza...
La Fundación Mencia nace en el 2015 para dar esperanza a las familias de miles de niños que no tienen tratamiento promoviendo y financiando proyectos de investigación científica. Para ello, organiza el concierto solidario "Come back to life!.. la música salva vidas" que contribuirá a financiar un proyecto de terapia génica para el tratamiento de estas devastadoras enfermedades.

COMEBACK es un grupo formado por ocho miembros (Fernando Echevarne, Jose Carlos Quintairos, Luido Acosta, Manuel Miró, Fernando Marcheti, Tomás Feliu, Juan Muro y Susana Martínez) que actúa únicamente de forma altruista apoyando a través de su música. Desde el año 2017, ha celebrado conciertos en Sala Vivaldi, Luz de Gas, Bikini y en múltiples eventos solidarios, con un repertorio que busca la complicidad del público, ya que versionan canciones conocidas y animosas; grandes hits del pop-rock nacional e internacional de Queen, Dire Straits, Rolling Stones, Beatles, etc.
El miércoles 10 de noviembre del 2021 a las 19:30h, con la colaboración del grupo "COMEBACK" y el Hotel "El Avenida Palace", celebramos el concierto solidario & picoteo "Come back to Life!..la música salva vidas".
Para esta iniciativa contamos con la colaboración de la Delegación de la Fundación Mediolanum. La Delegación de la Fundación Mediolanum apoya la labor de ONGs que ayudan a niños y niñas a conseguir un futuro mejor. La Delegación duplicará la donación conseguida en este reto entre 2.000 y 5.000, con el fin de multiplicar la solidaridad. ¡Entre tod@s podemos conseguirlo!
APORTACIÓN CONCIERTO & PICOTEO: 25 €
FILA 0

-Aforo limitado 200 personas-
*Una vez agotadas las entradas permitidas solo será posible la aportación fila 0.
IMPORTANTE
Por favor, para poder controlar el aforo
Una vez inscritos en el enlace de migranodearena escribid un mail a info@fundacionmencia.org indicando nombre y apellido de cada persona que acudirá al concierto.
MUCHAS GRACIAS!!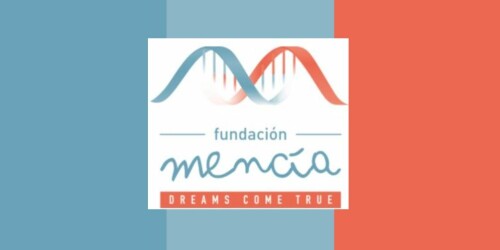 La Fundación MENCÍA se dedica a promover proyectos de investigación científica enfocados a buscar el tratamiento o cura de las Enfermedades Raras de origen genético. La mayoría de las cuales a día de hoy son muy graves y altamente discapacitantes.
Event info
Concierto solidario & picoteo: "Come back to life!...la música salva vidas". El 10 noviembre 2021 a las 19:30h en el Hotel "El Avenida Palace. Gran Via de les Corts Catalanes, 605, 08007 Barcelona
Aportación Concierto solidario & Picoteo 25 € Fila 0