To benefit
Associació Protectora d'Animals de l'Anoia - APAN
The first 5 years of Esmeralda's life, 'Esme' for her friends, were horrible. During this time, she suffered the cruelest consequences of humans. The scars on her body show the hell she had to go through.
In the three years she has been in APAN shelter, she has never lost hope or kindness. She has always shown unconditional love for all those who came to pet and walk her, her tail moved at the speed of light, of happiness.
Last Thursday, February 4th, some volunteers saw that Esme was not moving, neither her bright eyes, nor her tail. They found her lying on the ground, her body was "frozen". The first diagnosis, after some tests, was hypothermia. Some days later, she underwent an emergency laparotomy for a serious, life-threatening condition. To date, veterinary expenses are 594,75 € (as can be seen in the invoices). We have to add 75 € of medication.
With this pandemic, the APAN shelter is having a bad time and cannot afford the costs of its operation! Any help, no matter how small, will be very welcome. Thank you to everyone who is helping us!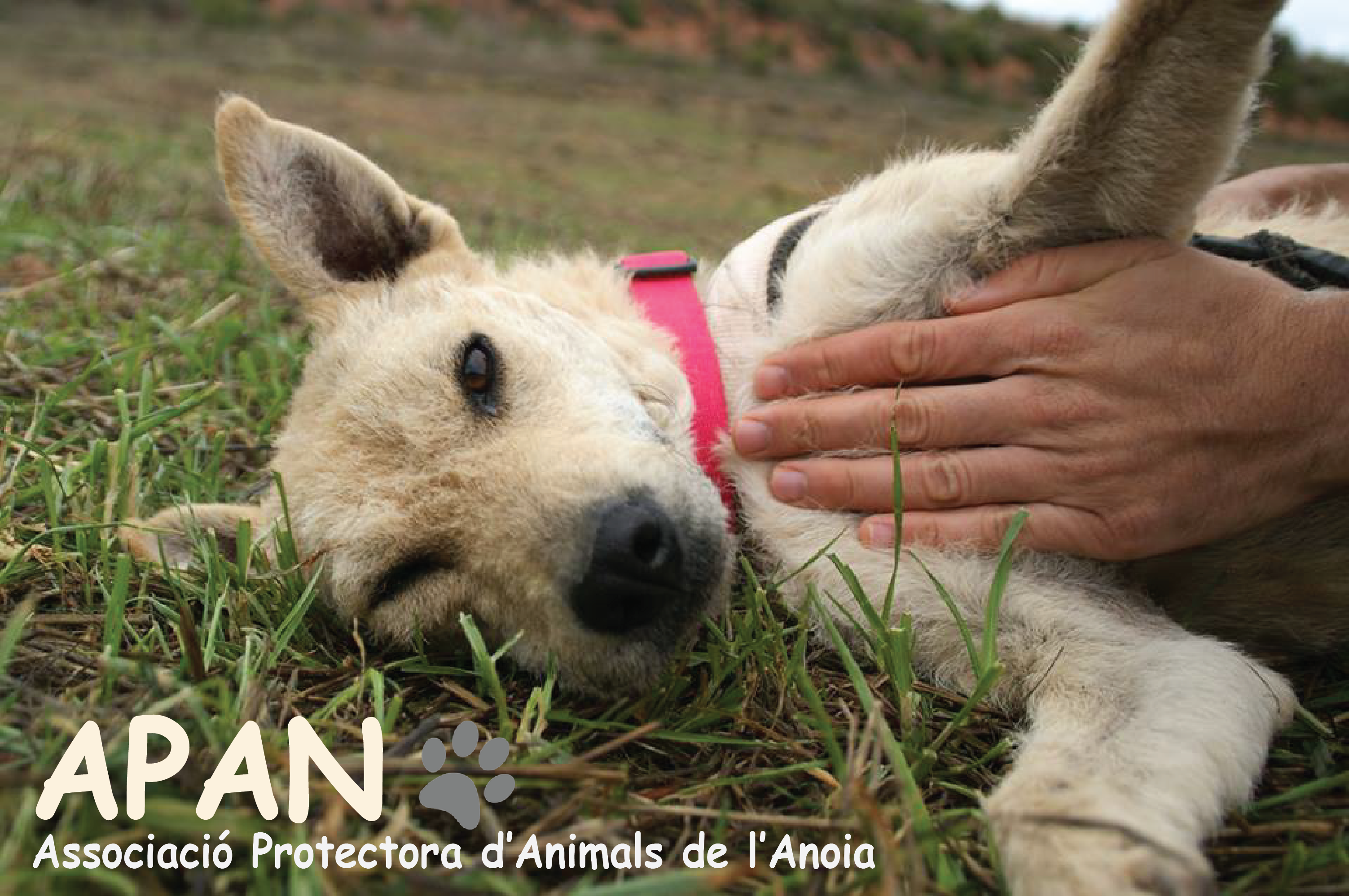 La Associació Protectora d'Animals de l'Anoia (APAN) tiene como objetivo principal luchar contra el abandono y maltrato animal. En su refugio se cobijan 50 perros, 30 gatos y algunos animales de "granja". Todos a las espera de una segunda oportunidad! ¿Nos ayudas a continuar ayudándolos?