Category
Salud
Educación
Cooperación internacional
Desde Active Africa os proponemos el siguiente reto: poder brindar la educación secundaria a los cinco mejores estudiantes de la escuela Mkhula de la región de Benga. Os lo explicamos mejor:
En Malawi, la educación primaria es gratuita y accesible para todos los niños, mientras que la secundaria es un privilegio al que no todos pueden acceder. Os ponemos en contexto: Mkhula School es una escuela pública, formada por una gran cantidad de alumnos, poco profesorado e infraestructuras limitadas. A esto se le suma el hecho de que un alto porcentaje de alumnos no llega a finalizar sus estudios, debido a la lejanía de su vivienda o la necesidad de trabajar para contribuir a la familia.
Lo que os queremos decir con esto es que acabar la educación primaria es un verdadero mérito.
Por ello, os queremos presentar a Edwar, Yohane, Elias, Mwaiwao y a Synet, los cinco alumnos que gracias a este reto y a tu ayuda, podrán continuar con sus estudios. Nuestro reto consiste en que, entre todos, podamos recaudar los fondos necesarios para subvencionar la secundaria a estos alumnos.
"Una inversión en conocimiento paga el mejor interés"
Muchas gracias por vuestra colaboración y tiempo.
Active Africa: www.activeafrica.org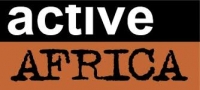 Active Africa es una ONGD, independiente y sin ánimo de lucro, creada en el año 2004 en Barcelona, que ejecuta proyectos de cooperación al desarrollo en las zonas rurales más pobres de Malawi y de Kenya. La misión principal de Active Africa es mejorar la educación, promover la igualdad de género, proteger a la infancia y dar apoyo a su sistema sanitario. Construimos escuelas, centros de formación, dispensarios médicos, guarderías, etc. Concedemos becas; desarrollamos programas de prevención y atención a enfermos de SIDA y a sus familias…etc
Active Africa is an independent non-profit created in Barcelona in 2004 which implements development aid projects in the poorest rural areas of Malawi and Kenya. Our core mission as an NGO is to improve education, promote gender equality, protect children and support the local health system. We build schools, training facilities, health clinics, crèches and more. We award scholarships, develop prevention and care programmes for people with Aids and their families, etc.