Category
Investigación científica
Salud
Why do most of the patients infected by the SARS-CoV-2 virus have a mild illness, while others develop severe respiratory failure, even causing death? How to avoid the pulmonary sequelae left by the COVID19 disease in patients who have already overcome it?
Some questions as essential as these, today have no answer yet and it is necessary to address them through a research project in which 10 large hospitals will participate (Hospital Arnau de Vilanova, Hospital de Bellvitge, Hospital Clínic de Barcelona, Hospital Germans Trias i Pujol, Hospital Gregorio Marañón, Hospital d'Igualada, Hospital Josep Trueta, Hospital del Mar, Hospital Moisès Broggi, Hospital de la Santa Creu i Sant Pau, Hospital Parc Taulí, Hospital Universitario Fundación Jiménez Díaz, Hospital Universitari MútuaTerrassa, Hospital Vall d'Hebron, Hospital de Sant Boi) and the ISGlobal as an expert research center in epidemiology, thanks to the coordination and support of BRN Foundation (www.brn.cat/en/). This project will analyze the epidemiological, clinical and biological data of the patients admitted to the different hospitals in the network in order to identify patterns that allow predicting the evolution of the disease towards greater severity. The fact of knowing these causes will allow a much more personalized treatment in those patients who are expected to evolve in a serious way, anticipating the treatment and a significant decrease in mortality should be expected.
On the other hand, it has been observed that recovery is slow for many patients due to the appearance of signs of pulmonary fibrosis, a disease that can seriously damage the quality of life of these people, while increasing the probability of mortality in the medium term. In this sense, the BRN Foundation wants to study these patients to identify the best follow-up strategy for the early detection of sequelae, as well as the identification of treatments to minimize them.
The amount we collect in the framework of the campaign will be used to hire research staff who will carry out tasks of:
collection, management and handling of patient samples
collection, treatment, homogenization and analysis of the data collected
With the amount collected, it is also planned to be able to assume the expenses associated with carrying out the necessary medical tests, not included in the usual clinical practice and the statistical and artificial intelligence analysis of the data collected.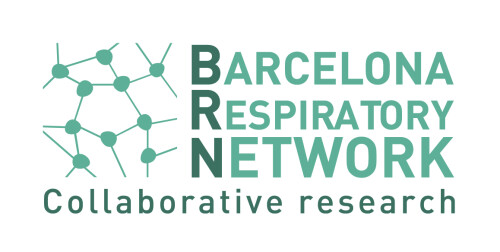 La Fundación BRN (Barcelona Respiratory Network) nace el año 2012 con el objetivo de potenciar y agilizar la investigación e innovación en salud respiratoria, fomentando la cooperación entre diferentes agentes públicos y privados (centros hospitalarios, centros de investigación, industria farmacéutica y de tecnología sanitaria) e implicando a la sociedad civil. La excelencia científica, la investigación en red, la vocación internacional y la transferencia a la sociedad son los principales valores de esta Fundación, que reúne en su comité científico a los jefes de les servicios de neumología de los 9 hospitales catalanes con más tradición en el campo de la investigación sanitaria, así como otros investigadores del campo de la biología o la epidemiología.
Las actividades que viene desarrollando la Fundación son:
Impulso a proyectos de investigación: a través de convocatorias anuales, en colaboración con otras entidades, para financiar proyectos de investigación multicéntricos siempre que cumplan unos requisitos establecidos de excelencia y colaboración. Hasta el momento se han financiado proyectos relacionados con intentar disminuir los reingresos en enfermos con EPOC, ampliar el conocimiento un nuevo campo como es el del microbioma pulmonar, conocer la situación clínica y epidemiológica de la fibrosis pulmonar en Cataluña y avanzar en la línea del diagnóstico precoz de la enfermedad, analizar la efectividad de distintos tratamientos ventilatorios en diferentes subgrupos de pacientes con EPOC, describir las características clínicas del asma neutrofílica y sus subtipos o utilizar la radiómica como técnica para realizar cribaje de cáncer de pulmón.
Organización de seminarios científicos: espacios creados específicamente para impulsar el debate científico y detectar ideas para poner en marcha proyectos colaborativos en el campo de la salud respiratoria en campos muy específicos. Hasta el momento se han organizado más de una docena de seminarios y hay cuatro más en cartera con temáticas tan diversas como la contaminación ambiental, el desarrollo pulmonar, las apneas del sueño o los biomarcadores en enfermedades respiratorias, entre otros.
Organización de workshops + simposiums internacionales: eventos sobre una temática transversal (Medicina Respiratoria Personalizada o Microbioma Pulmonar, entre otros) que reúnen en Barcelona a lo largo de dos días a expertos internacionales en la materia con un doble objetivo, debatir a puerta cerrada sobre el estado del arte en la temática, con la publicación de un position paper en una revista de prestigio internacional, y posteriormente realizar ponencias públicas sobre las mismas temáticas para investigadores jóvenes.
Edición de una revista de revisiones: revista online y open access que publica revisiones de gran calidad sobre temáticas candentes en el campo de la salud respiratoria con especial émfasis en aspectes traslacionales. https://www.brnreviews.com/
--------------------------------------------------------------------------------
La Fundació BRN (Barcelona Respiratory Network) neix l'any 2012 amb l'objectiu de potenciar i agilitzar la investigació i innovació en salut respiratòria, fomentant la cooperació entre diferents agents públics i privats (centres hospitalaris, centres de recerca, indústria farmacèutica i de tecnologia sanitària ) i implicant la societat civil. L'excel·lència científica, la investigació en xarxa, la vocació internacional i la transferència a la societat són els principals valors d'aquesta Fundació, que reuneix en el seu comitè científic als caps de les serveis de pneumologia dels 9 hospitals catalans amb més tradició en el camp de la investigació sanitària, així com altres investigadors de el camp de la biologia o l'epidemiologia.

Les activitats que desenvolupa la Fundació són:

Impuls a projectes de recerca: a través de convocatòries anuals, en col·laboració amb altres entitats, per finançar projectes de recerca multicèntrics sempre que compleixin uns requisits establerts d'excel·lència i col·laboració. Fins al moment s'han finançat projectes relacionats amb intentar disminuir els reingressos en malalts amb MPOC, ampliar el coneixement un nou camp com és el de l'microbioma pulmonar, conèixer la situació clínica i epidemiològica de la fibrosi pulmonar a Catalunya i avançar en la línia de la diagnosi precoç de la malaltia, analitzar l'efectivitat de diferents tractaments ventilatoris en diferents subgrups de pacients amb MPOC, descriure les característiques clíniques de l'asma neutrofílica i els seus subtipus o utilitzar la radiómica com a tècnica per a realitzar cribratge de càncer de pulmó.
Organització de seminaris científics: espais creats específicament per impulsar el debat científic i detectar idees per posar en marxa projectes col·laboratius en el camp de la salut respiratòria en camps molt específics. Fins al moment s'han organitzat més d'una dotzena de seminaris i hi ha quatre més en cartera amb temàtiques tan diverses com la contaminació ambiental, el desenvolupament pulmonar, les apnees de la son o els biomarcadors en malalties respiratòries, entre d'altres.
Organització de workshops + simposis internacionals: esdeveniments sobre una temàtica transversal (Medicina Respiratòria Personalitzada o Microbioma Pulmonar, entre d'altres) que reuneixen a Barcelona al llarg de dos dies a experts internacionals en la matèria amb un doble objectiu, debatre a porta tancada sobre el estat de l'art en la temàtica, amb la publicació d'un position paper en una revista de prestigi internacional, i posteriorment realitzar ponències públiques sobre les mateixes temàtiques per a investigadors joves.
Edició d'una revista de revisions: revista online i accés obert que publica revisions de gran qualitat sobre temàtiques candents en el camp de la salut respiratòria amb especial èmfasi en Aspectes traslacionals. https://www.brnreviews.com/