Category
Ayuda humanitaria
Infancia
Refugiados
Derechos Humanos
103 minors between the ages of 6 and 18 are waiting in the Ukrainian city of Nikopol to be able to return to their host families in Spain, before the war reaches them.
Most speak Spanish and Catalan because they have spent several years with host families from the NGO TANU.

They are children like the twins Alona and Artion, 8 years old, who until the 24th of February have been going to school and lived with their mother and her 4 siblings in a small house of 40 m2. Now they live in fear without being able to leave the house, protecting the windows with adhesive tape in case of explosions and listening the air raid siren go off every day.

When we talk to them they tell us how scared they are and how much they wish they could escape from that hell. This is why we urgently need your help.

With your financial contribution we can:

Finance a trip to evacuate the 103 minors from Ukraine, transport them more 3,500 km safely to Spain.
This requires a great logistical and economic effort, we need funding for the following actions:
Charter 2 buses and pay for the fuel needed to travel the more than 1000km from Nikopol to the border with Poland, the safest country now to leave Ukraine.
Arrange supplies (food, drink, medication, etc.) for all the minors and their aides.
Get accommodation for all of them if necessary (the trip under normal conditions lasts about 20 hours but under this war situation it could last several days).
Cross the Ukraine-Poland border, where another 2 buses are waiting to take them to Barcelona and the fuel to travel those 2,600km.
Supplies and lodging for the 103 children and aides until they arrive in Barcelona and reunite with their host families.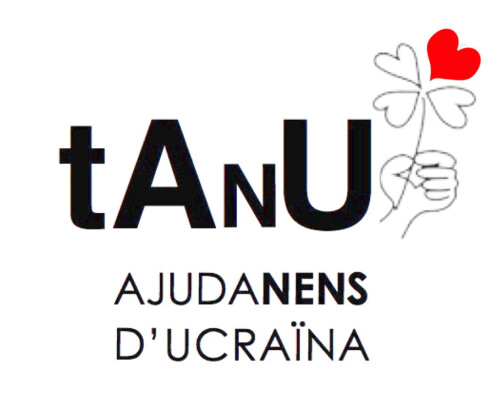 TANU és una associació no governamental "TERRASSA AJUDA A NENS D'UCRAÏNA" amb Registre d'Inscripció nº G62198098 i reconeguda per la Generalitat de Catalunya amb nº de registre 23882.
TANU és des de fa 23 anys una ONG que té com a objectiu vetllar pels drets de la infància a Ucraïna, fent que nens, nenes i adolescents en risc d'exclusió social puguin adquirir els valors de la família. El perfil social d'aquests nens i nenes correspon al de famílies molt desestructurades degut a la mort d'algun o ambdós progenitors, malalties, abús de l'alcohol, drogues i prostitució. Alguns d'ells estan en centres fora de la seva família, altres encara viuen amb algun familiar però en situació de risc social, ja que el model familiar en el que viuen no els permet desenvolupar un projecte de futur sa i digne.
TANU es una associación no gubernamental "TERRASSA AJUDA A NENS D'UCRAÏNA" con Registro de Inscripción nº G62198098 y reconocida por la Generalitat de Catalunya con nº de registro 23882.
TANU es desde hace 23 años una ONG que tiene como objetivo velar por los derechos de la infancia en Ucrania, haciendo que niños, niñas y adolescentes con riesgo de exclusión social puedan adquirir los valores de la familia. El perfil social de estos niños y niñas corresponden al de familias muy desestructuradas debido a la muerte de alguno o ambos progenitores, enfermedades, abuso del alcohol, drogas y prostitución. Algunos de ellos están en centros fuera de su familia, otros todavía viven con algún familiar pero en situación de riesgo social, ya que el modelo familiar en el que viven no les permite desarrollar un proyecto de futuro sano y digno.
TANU is a non-governmental association "TERRASSA AJUDA A NENS D'UCRAÏNA" with Registration No. G62198098 and recognized by the Generalitat de Catalunya with registration No. 23882.
TANU has been an NGO for 23 years with the goal of ensuring the rights of children in Ukraine, enabling children and adolescents at risk of social exclusion to acquire family values. The social profile of these children corresponds to that of very unstructured families due to the death of one or both parents, illness, alcohol abuse, drugs and prostitution. Some of them are in centers outside their family, others still live with a relative but in a situation of social risk, since the family model in which they live does not allow them to develop a project for a healthy and dignified future.