Mayo es el Mes de la Solidaridad en ADP, nuestra oportunidad para ser solidarios con la sociedad en la que trabajamos y vivimos. Este año, durante esta pandemia global, queremos ayudar a luchar contra la COVID-19. Con esta recaudación de fondos contribuiremos con los proyectos de investigación del Hospital Clínic, como:
Desarrollar una vacuna preventiva
Desarrollar tratamientos que curen la COVID-19
Desarrollar tests de diagnóstico y de inmunidad para el cribado de la población
Estudiar las posibles secuelas de la enfermedad en las personas que la han tenido
¡Gracias por tu ayuda!
May is ADP's Month of Caring —our opportunity to give back to the communities where we live and work. This year, during a global pandemic, we want to help fighting against COVID-19. With this fundraising we will contribut to research projects developed at Hospital Clinic such as:
Developing a preventive vaccine
Developing curative treatments
Developing diagnostic and immunity tests to screen the population
Studying the the possible sequence of the disease in people who contracted it
Thanks for your contribution!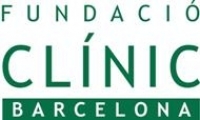 És una fundació privada sense ànim de lucre constituïda l'any 1989 per l'Hospital Clínic de Barcelona i la Universitat de Barcelona. Té com a missió principal oferir suport administratiu als investigadors de l'Hospital Clínic Barcelona / IDIBAPS en la gestió, el desenvolupament i la justificació de la seva activitat científica.
El seu objectiu és contribuir a millorar la salut i la qualitat de vida de la població a través de l'eficiència, la professionalitat, un treball responsable i una orientació científica i social.
Donators
(17)
Anonymous
Hidden donation
1,098 days ago
Anonymous
Hidden donation
1,098 days ago
Anonymous
Hidden donation
1,098 days ago