Category
Educación
Infancia
Cooperación internacional
We are building a totally free school for 96 children from 3 to 6 years old from families without resources from the humble neighbourhood of Kichangachui in Kigoma (Tanzania), consisting of 3 classrooms, teachers' room, toilets, kitchen, dining room, storage, play area,..., where to teach classes, provide all the necessary educational and play equipment, and where to serve a daily lunch that covers the basic nutritional needs.
In July 2021, we began the construction of the first of the 3 classrooms, and once finished, after the avalanche of requests to enrol the children of the neighbourhood (in one week more than 100 families applied to register their children), in September 2021, and thanks to the awareness of our supporters, we raised the funds for the construction of the second classroom which was completed in October 2021.
With this school we aim to incorporate the formative process of early childhood to all these children who do not have access to early educational stimulation, as their families cannot afford the expenses required by other schools at that age (in Kigoma only a little more than 20% of children between 3 and 6 years old have access to some kind of education).
Now our challenge is to raise the necessary funds for the construction of the third and last of the 3 classrooms planned, so that we can attend to 96 children annually.
We count on your support!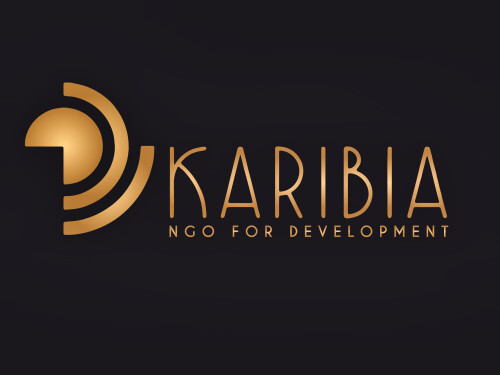 Somos Nuria y David, y con la firme convicción de que la cooperación pasa por apoyar iniciativas locales que empoderen a sus comunidades y promuevan el desarrollo de los más desfavorecidos en África, fundamos KARIBIA, que en swahili significa 'estar cerca de', una ONG registrada en España y con oficina en Kigoma (Tanzania), que nace a finales de 2020 para estar con la población más desfavorecida de Kigoma, construyendo las bases para una sociedad que gestione su propio desarrollo transversal y sostenible y, en definitiva, responsable de su futuro.
La visión de KARIBIA es ser una organización reconocida por el impacto de sus actuaciones en el bienestar y el desarrollo de las comunidades de Kigoma, así como por su integridad y profesionalidad en el modo de actuar.
_______________________________________
We are Nuria and David, and with the firm conviction that cooperation involves supporting local initiatives that empower their communities and promote the development of the most disadvantaged in Africa, we founded KARIBIA, which in Swahili means 'being close to', an NGO registered in Spain and with an office in Kigoma (Tanzania), which was created at the end of 2020 to be with the most disadvantaged population of Kigoma, building the foundations for a society that manages its own transversal and sustainable development and, ultimately, responsible for its future.
KARIBIA's vision is to be an organisation recognised for the impact of its actions on the well-being and development of the communities of Kigoma, as well as for its integrity and professionalism in the way it operates.
_______________________________________
Som Núria i David, i amb la ferma convicció que la cooperació passa per donar suport a iniciatives locals que empoderin a les seves comunitats i promoguin el desenvolupament dels més desfavorits a Àfrica, fundem KARIBIA, que en swahili significa 'estar prop de', una ONG registrada a Espanya i amb oficina en Kigoma (Tanzània), que neix a la fi de 2020 per a estar amb la població més desfavorida de Kigoma, construint les bases per a una societat que gestioni el seu propi desenvolupament transversal i sostenible i, en definitiva, responsable del seu futur.
La visió de KARIBIA és ser una organització reconeguda per l'impacte de les seves actuacions en el benestar i el desenvolupament de les comunitats de Kigoma, així com per la seva integritat i professionalitat en la manera d'actuar.