Category
Ayuda humanitaria
Refugiados
Cooperación internacional
Derechos Humanos
The situation in Ukraine is deteriorating rapidly and the impact on the civilian population is devastating. According to the UN, more than 600,000 people have already fled Ukraine to neighbouring countries and it is feared that this number will continue to rise drastically. Families are fleeing their homes, seeking refuge from the increasing attacks.
In view of this situation, Allen & Overy has joined the initiative of the non-profit organisation Comité de Emergencia (which is made up of Aldeas Infantiles SOS, Médicos del Mundo, Oxfam Intermón, Plan International, Educo and World Vision) to send basic commodities such as food and medicines to those affected. We encourage you to do your bit to fight against this humanitarian crisis.
Our goal is to achieve EUR10,000 in 1 week. Allen & Overy Probono Committee will match your donation until we achieve such objective. Would you help us help them?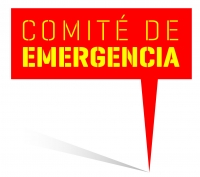 Somos 6 ONG internacionales expertas en emergencias (Aldeas Infantiles SOS, Educo (Childfund), Médicos del Mundo, Oxfam Intermón,. Plan International y World Vision) que, unidas bajo una misma voz, queremos recaudar fondos de forma rápida y efectiva en situaciones de emergencias humanitarias graves para salvar más vidas y reconstruir las comunidades destrozadas.