Category
Salud
Infancia
Cooperación internacional
Soumitro is a 13 year old boy, who lives in Sunderbans (Kolakata). His jaw joint was displaced when he was born and, as a result of this birth injury, he could only feed himself with a straw.
He underwent surgery for the first time in 2014; he now needs a two-year orthodontic treatment and a new surgery to align his jaw definitely. The money raised through this personal challenge will be used to fund the orthodontic treatment and the surgery procedure.
------------------------------------------------------------------------------
Soumitro es un niño de 13 años que vive en Sunderans (Calcuta). Durante el parto se desencajó su mandíbula y, como consecuencia de este daño, solo podía alimentarse con una pajita.
Se le operó por primera vez en 2014 y ahora necesita un tratamiento de ortodoncia durante dos años y una nueva operación para colocarle definitivamente la mandíbula. El dinero recaudado a través de este reto personal se destinará a financiar el tratamiento de ortodoncia y la operación.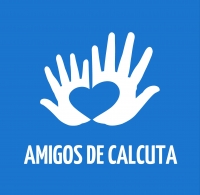 Amigos de Calcuta es una ONG con fines de asistencia social,cooperación para desarrollo, protección y promoción de la infancia que apoya económicamente proyectos de Xavier Raj en Calcuta.
Amigos de Calcuta trabaja en Kobardanga, al sur de Calcuta y en la zona rural de Sunderbans (a 80 km de Calcuta), en los poblados de Madhusudan Chak y Jagannath Chak.