Category
Infancia
Cooperación internacional
Nepal ha sufrido un terremoto de gran magnitud con consecuencias devastadoras para la población. Se estima que hay más de 3,5 millones de personas afectadas por el terremoto y la cifra de víctimas mortales actualmente asciende a más de 4.300. Se trata del peor seísmo que ha asolado la región del Himalaya en los últimos 80 años. El Gobierno ha declarado el estado de emergencia en las zonas afectadas y ha hecho un llamamiento a la comunidad internacional para que envíe ayuda humanitaria.
Oxfam ya está en Nepal ayudando a 350.000 personas afectadas por el terremoto, proporcionando agua potable, refugio y construyendo letrinas.
Desde Celsa Group queremos ayudarles a hacer llegar este mensaje al mayor número posible de personas y que sumemos nuestros esfuerzos para colaborar con miles de nepalíes que necesitan nuestra ayuda.
La situación es crítica, gracias por colaborar,
Engish --------------------------------------------------------------------------------------------------------------
Nepal has suffered a major earthquake with devastating consequences for the population. It is estimated that there are over 3.5 million people affected by the earthquake and 4.300 people had died in the quake. This is the worst earthquake that struck the Himalayan region in the last 80 years. The government has declared a state of emergency in the affected areas and has appealed to the international community to send humanitarian aid.
Nepal Oxfam is already helping 350,000 people affected by the earthquake, providing clean water, hygiene and food.
From Celsa Group we want to help them spreading the message to as many people as possible and we also want to collaborate with individual contributions to help thousands of Nepalese who need our help.
The situation is critical, please help.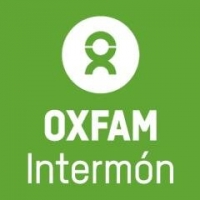 Oxfam Intermón somos personas que formamos un movimiento global para erradicar la pobreza y la injusticia y luchamos para que todas las personas gocen plenamente de sus derechos y vivan dignamente.