Category
Gente mayor
Educación
Ayuda humanitaria
Jóvenes
The Israelite Community of Barcelona (CIB) has continued working to maintain the link with its partners despite the distance, reinventing ourselves to keep essential services running. With the arrival of the High Holidays, we will be able to physically fulfil, even partially, the mitzvah of Yeme Hatzedaka, which is equivalent to the fulfilment of all the other commandments and which allows us to sustain the life of our community.
This year, again, your community needs you. We know that Covid-19 has been a very strong economic challenge for all community partners, reducing our income, making it impossible to pay our daily obligations, as well as delaying payments in community fees and affecting our businesses and professions.
We have been forced to be more efficient with fewer resources, valuing community life and everything that the community does for its members, just as its members do for their community through their fees and donations. We are governed by three fundamental pillars that are our best values: love for "Israel", "our Torah and traditions" and "Hesed".
The devastating impact that the pandemic is going to have, in the long term, needs your solidarity to continue, among many others, with the Social Aid Fund through the Food Bank, the Hevra Kadisha and Ezrá Aid Fund, to the Youth and Talmud Torah projects. In addition to being able to maintain our facilities and meet structural expenses, so necessary to continue with projects such as the renovation of our beit hakneset and our kitchen, in memory of the eshet jayil women of our community.
We are very active, carrying out activities of all kinds, strengthening communication with a new administration department and providing service to all our partners in all areas. This situation makes us understand and value that the CIB is your extended family, which in turn is part of the Jewish world. We need you to continue strengthening our Judaism in Barcelona.
The community is alive!
5782 reasons to get excited!
For all this, we are launching this campaign, starting today, so that you can contribute to building a strong community. As a reinforcement, we have the support of two anonymous donors, who will triple the amount obtained through this campaign, so that for each € of yours, we will receive € 2 more.
From the CIB we wish you Shana Tová u Metuká, that we are inscribed in the Long Life book and that Gd in his infinite mercy give us a year 5782 full of health and joy.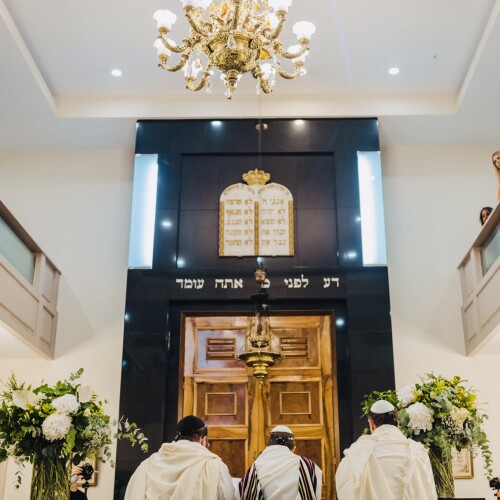 La Comunidad Israelita de Barcelona es una institución centenaria que representa a la congregación judía principal de la ciudad condal, con sede en la Gran sinagoga "Maimónides", cuenta con la titularidad del primer Mikve, club "Finca Stern" en Valldoreix y tres cementerios. Además es miembro fundador de la FCJE y de la Fundación Hatikva, quien gestiona el colegio judío de Barcelona.
Los ámbitos de actuación de la Comunidad Israelita de Barcelona, en cuanto a actividades, son diversos, y abarcan tanto actividades religiosas como sociales, culturales, educativas, de servicio y beneficencia.
Objetivos principales:
– Promover el bienestar y el desarrollo individual, familiar e institucional de la vida judía en Barcelona y Catalunya con el fin de garantizar la continuidad del pueblo judío.
– Afianzar los valores de nuestro pueblo y el crecimiento comunitario.
– Fortalecer los principios básicos de democracia y pluralismo favoreciendo la convivencia desde las particularidades que conforman nuestra comunidad.
– Desarrollar actividades de carácter social, cultural y asistencial para los miembros de la Comunidad.
-Integración en la cultura catalana, fomentando la convivencia con la sociedad en general a través del prisma de los valores judíos.
– Defender y representar los intereses de la Comunidad y de sus miembros, de forma individual y colectiva.
– Consolidar las relaciones con otras comunidades y organizaciones judías participando en los diferentes organismos existentes.