Category
Salud
Deporte inclusivo
Enfermedades raras
I'm Eric Domingo Roldán and I run pushing my mom's wheelchair to give visibility to Multiple Sclerosis.
Last year (2020) we tried to beat the Guinness World Record in Marathon pushing a wheelchair in Sevilla Marathon (2h58:40) and I failed (3h00:30). But I made a promise to myself: that that record would have my mums name and Multiple Sclerosis name.
This year (2021) was special. My mom had covid19 in August and she was about to die. But thanks to her strength and her mentallity, she recovered. Her motivation was to cross another finish line, to do another marathon, at home, with her friends, with her people, making history.
This is why next 07th of November, in Barcelona Marathon, we're going to break the Guinness World Record pushing a wheelchair. For her, for all the ones affected by Multiple Sclerosos and for all the ones affected by covid19, to make history.
It's not just an attempt, we're going to beat it. See you there!
¿WILL YOU JOIN US? There is no minimum nor maximum to donate :) ¡1€/$ is something!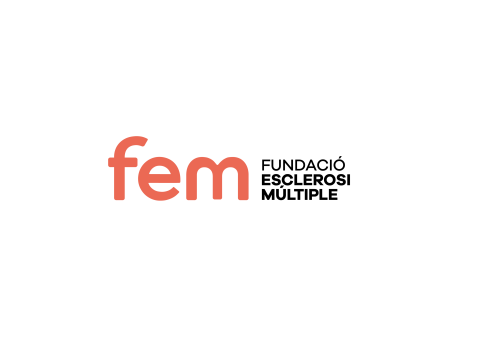 A la Fundació Esclerosi Múltiple treballem per aturar l'impacte de la malaltia en la vida de les persones amb esclerosi múltiple i el seu entorn. L'esclerosi múltiple (EM) és una malaltia crònica i de moment sense cura del sistema nerviós central. Es considera una de les malalties neurològiques més comuns entre les persones joves d'entre 20 i 40 anys i la segona causa de discapacitat en els països desenvolupats. Consulta la nostra web https://www.fem.es
En la Fundación Esclerosis Múltiple trabajamos para detener el impacto de la enfermedad en la vida de las personas con esclerosis múltiple y su entorno. La esclerosis múltiple (EM) es una enfermedad crónica y de momento sin cura del sistema nervioso central, que se da más en mujeres que en hombres. Es una de las enfermedades neurológicas más comunes entre las personas jóvenes de entre 20 y 40 años y la segunda causa de discapacidad en los países desarrollados. Consulta nuestra web https://www.fem.es
Donators
(87)
Hidden donation
506 days ago
Marta
Hidden donation
506 days ago
Anonymous
Hidden donation
508 days ago
Anonymous
Hidden donation
508 days ago
Jose Carlos Rondan
Hidden donation
508 days ago
MCarmen
Hidden donation
508 days ago
Casey Malynn
Hidden donation
508 days ago
Ismael Fita Torres
Hidden donation
508 days ago
María
Hidden donation
509 days ago