Your contribution has tax benefits of up to 80%
Como muchos sabéis desde que empezó la pandemia he sacado a la luz mi lado solidario haciendo retos deportivos y solidarios para apoyar la investigación de diferentes enfermedades. Este año mi reto va para apoyar la investigación de las enfermedades de salud sexual y reproductiva. Pero también quiero continuar dando visibilidad a las enfermedades mentales, que como sabéis padezco una desde mi adolescencia.
Quiero agradecerte tu colaboración y generosidad.
¡Todos juntos intentaremos alcanzar nuestra meta!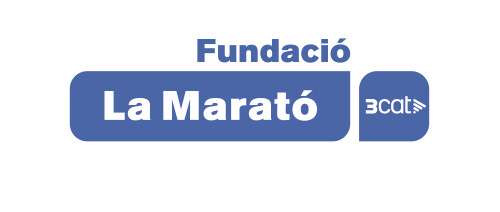 La Marató és una iniciativa solidària que té com a objectiu impulsar la recerca científica sobre malalties greus i sensibilitzar la societat sobre aquestes patologies. Aquest projecte únic va ser creat per la Corporació Catalana de Mitjans Audiovisuals i la Fundació La Marató de TV3.
El 1992, TV3 va ser la televisió pública pionera a Espanya a fer un telemarató. Avui dia, és un projecte actiu durant tot l'any, plenament arrelat al país, que ha consolidat el seu paper com a font impulsora de la recerca científica d'excel·lència, eina de sensibilització social i motor de la mobilització ciutadana.
Les xifres aconseguides en participació i recaptació han situat La Marató al nivell dels teletons internacionals de més prestigi. El fet que cada any estigui dedicada a una malaltia diferent permet impulsar de forma paral·lela la investigació científica sobre un ampli grup de malalties, alhora que suposa una potent plataforma de difusió i suport per a les persones afectades.
Per la seva extraordinària capacitat de mobilització social, La Marató s'ha convertit en un esdeveniment participatiu de primera magnitud, que compta amb la implicació de milers de persones, entitats, institucions i empreses.
La Fundació La Marató té la missió de fomentar i promoure la recerca científica d'excel·lència, així com la sensibilització social sobre les malalties tractades a La Marató. Com a dipositària dels donatius dels ciutadans, la Fundació administra els fons recaptats amb total rigor, responsabilitat i transparència.
Més informació aquí.
Donators
(14)
Anonymous
Hidden donation
17 days ago
Anonymous
Hidden donation
53 days ago