To benefit
Amics del Nepal
Category
Salud
Igualdad de genero
Educación
Infancia
Jóvenes
Cooperación internacional
Medio ambiente
El confinamiento en Nepal ha dejado sin recursos a muchas familias. En este momento crucial de la Pandemia Global Covid-19 (Coronavirus) y la situación de bloqueo a nivel nacional, muchas personas se han visto afectadas directamente, especialmente aquellas que trabajan por un salario diario. Como el confinamiemto se ha alargado durante casi 3 meses, y continúa, hay muchas familias que ya han comenzado a quedarse sin los recursos para adquirir comida y luchan por mantenerse durante este periodo de bloqueo.
La imposibilidad de abrir pequeños negocios, ir al trabajo o salir a la calle a vender productos para la subsistencia, han llevado a una situación de emergencia nutricional en muchos miles de personas, en un país donde el sistema público de ayuda social es absolutamente insuficiente y precario.
Comprendiendo la situación de emergencia, contactamos con las familias de nuestros beneficiarios para conocer su situación y el efecto del bloqueo en su vida diaria. El Equipo de Amics del Nepal en Kathmandú detectó el problema real causado por el confinamiento y ha comenzado a proporcionar materiales de alivio.
Amics del Nepal ya está apoyando en diferentes acciones en esta situación de emergencia:
Ayuda directa a los beneficiarios de los diferentes programas propios (programas de niños, jóvenes y mujeres).
45 packs mensuales de comida, gas para cocinar y elementos de higiene de un valor de 16 €.
Importe: 720 € / mes.
Apoyo a organizaciones locales en la elaboración de comidas diarias destinadas a familias en situación vulnerable.
La asociación colabora cubriendo los gastos de una comida semanal para 250-300 personas.
160 € / comida. Importe: 640 € / mes
Apoyo a la organización Clean up Nepal en el suministro de equipos de protección individual a trabajadores de recogida de basuras.
11 € x 20 packs. Importe: 220 € / mes
Amics del Nepal siempre ha trabajado por el bienestar de la comunidad nepalí. Deseamos la buena salud de nuestros beneficiarios y sus familias. Queremos seguir ayudándoles también en los próximos días mientras el bloqueo continúa y hasta que se recuperen económicamente.
Nos ayudas a hacerlo posible?
Total de Beneficiarios de la campaña de emergencia: 420 personas
Cantidad necesaria para los meses de junio, julio y agosto: 4.740 €
#
# CATALÀ # COVID19- Amics del Nepal Respon!
El confinament al Nepal ha deixat sense recursos a moltes famílies. En aquest moment crucial de la Pandèmia Global COVID-19 (Coronavirus) i la situació de bloqueig a nivell nacional, moltes persones s'han vist afectades directament, especialment aquelles que treballen per un salari diari. Com que el bloqueig s'ha allargat durant gairebé 3 mesos i continua, hi ha moltes famílies que ja han començat a quedar-se sense els recursos per adquirir menjar i lluiten per mantenir-se durant aquest període de confinament.
La impossibilitat d'obrir petits negocis, anar a la feina o sortir al carrer a vendre productes per a la subsistència, han abocat a una situació d'emergència nutricional a molts milers de persones, en un país on el sistema públic d'ajut social és absolutament insuficient i precari.
Comprenent la situació d'emergència, vam contactar amb les famílies dels nostres beneficiaris per conèixer la seva situació i l'efecte del bloqueig en la seva vida diària. L'Equip d'Amics del Nepal a Katmandú va detectar el problema real causat pel confinament i ha començat a proporcionar materials d'alleujament.
Amics del Nepal ja està donant suport en diferents accions en aquesta situació d'emergència:
Ajut directe als beneficiaris dels diferents programes propis (programes de nens, joves i dones).
45 packs mensuals de menjar, gas per cuinar i elements d'higiene d'un valor de 16€.
Import: 720€/mes.
Suport a organitzacions locals en l'elaboració de menjars diaris destinats a famílies en situació vulnerable.
L'associació col·labora cobrint les despeses d'un dinar setmanal per a 250-300 persones.
160€/àpat. Import: 640€/mes
Suport a l'organització Clean up Nepal en el subministrament d'equips de protecció individual a treballadors de recollida d'escombraries.
11€ x 20 packs. Import: 220€/mes
Amics del Nepal sempre ha treballat pel benestar de la comunitat nepalí.
Desitgem la bona salut dels nostres beneficiaris i les seves famílies. Volem seguir ajudant-los també en els propers dies mentre el bloqueig continua i fins que es recuperin econòmicament.
Ens ajudes a fer-ho possible?
Total de Beneficiaris de la campanya d'emergència: 420 persones
Quantitat necessaria pels mesos de juny, juliol i agost: 4.740€
#
# ENGLISH # COVID19 - Amics del Nepal Reply!
Confinement in Nepal has left many families without resources. At this crucial time in the COVID-19 Global Pandemic (Coronavirus) and the blokade situation nationwide, many people have been directly affected, especially those working for a daily wage. As the lockdown has lasted for almost 3 months and continues, many families have already started to run out of resources to buy food and are struggling to keep up during this period of lockdown.
The impossibility of opening small businesses, going to work or going out to sell products for subsistence, have led to a nutritional emergency situation for many thousands of people, in a country where the public welfare system is absolutely insufficient and precarious.
Understanding the emergency situaton, we contacted the families of our beneficiaries to find out their situation and the effect of the blockade on their daily lives. Amics del Nepal Team in Kathmandu detected the real problem caused by the confinement and has started providing relief materials.
Amics del Nepal is already supporting various actions in this emergency situation:
Direct support to the beneficiaries of the different own programs (programs of children, young people and women).
45 monthly packs of food, cooking gas and hygiene items worth € 16.
Amount: 720 € / month.
Support to local organizations in the preparation of daily meals for families in vulnerable situations.
The association collaborates by covering the expenses of a weekly lunch for 250-300 people.
160 € / meal. Amount: 640 € / month
Support to the organization Clean up Nepal in the provision of personal protective equipment to garbage collection workers.
11 € x 20 packs. Amount: 220 € / month
Amics del Nepal has always worked for the welfare of the Nepali community. We wish the good health of our beneficiaries and their families. We want to continue to help them in the coming days as long as the blockade continues and until they recover financially.
Do you help us to make it possible?
Total Beneficiaries of the emergency campaign: 420 people
Amount required for the months of June, July and August: € 4,740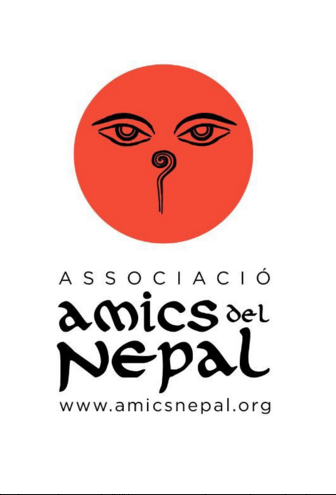 Amics del Nepal treballa per millorar les condicions de vida dels infants, joves, dones i altres col·lectius desfavorits del Nepal, en el camp de la salut, l'educació i el desenvolupament comunitari en el marc de sostenibilitat i respecte a la cultura nepalesa.