Category
Salud
Inserción social
Igualdad de genero
(English version below).
Stop Sida se tiene que trasladar en marzo, por motivos ajenos a nuestra voluntad, a una nueva sede y la dirección será: Consell de Cent, 295, 4ª planta, 08007 Barcelona.
Contra lo esperado, no nos renuevan el contrato de la actual oficina, por lo que la búsqueda de nuevo local, mudanza, nuevo mobiliario, acondicionamiento de salas, etc. son gastos que la entidad se ve obligada a asumir.
Será un nuevo espacio con más salas de atención acondicionadas para guardar, como siempre, tu confidencialidad y para que te sientas más cómodo/a, como si estuvieras en tu propia casa, y así mejorar la atención en los servicios que te ofrecemos.
Es por esto que queremos solicitar tu colaboración. El presupuesto que conllevan estos imprevisto y las mejoras asciende a 9.250,00€ y con esto se hará lo siguiente:
- La mudanza al nuevo local
- Crear 3 salas de atención psicosocial de 4,32 m2
- 1 almacén de 8 m2
- Crear 2 salas de atención polivalentes de 6,05 m2
- 1 sala grande para el voluntariado de 18,15 m2
- Adquisición de mobiliario para acondicionar las salas y la oficina
Podrás ir viendo lo que vamos recaudando. Al tener las reformas hechas publicaremos fotos de cómo ha quedado en nuestras redes sociales y así podrás ver lo importante que ha sido tu aportación.
Podrás encontrarnos en el nuevo sitio a partir del 1 de abril de 2020 en los horarios habituales.
¡Gracias!
_________________________________________________________________________________________________________________________________________
Stop Sida has to move in March to a new office, for reasons beyond our control. The new location will be: Consell de Cent, 295, 4th floor, 08007 Barcelona.
Contrary to our expectations, we won't get the renewal of our contract of the current office, so the search for new premises, moving, new furniture, room conditioning, and others are expenses that the entity is forced to assume.
The new office will be a space with more care rooms equipped to keep, as always, your confidentiality and to make you feel more comfortable, as if you were in your own home, and thus improve the attention on the services we offer to you.
This is why we want to request your collaboration. The budget involved in these unforeseen and improvements is € 9,250.00 which will allow us to:

- To do the move to the new location
- To create 3 psychosocial care rooms of 4.32 m2
- 1 store room of 8 m2
- To create 2 multipurpose service rooms of 6.05 m2- 1 large room for volunteering of 18.15 m2
- Acquisition of furniture to condition the rooms and the office

You will be able to see here how the crowdfunding goes. When we finish, we will publish photos in our social media so you will see how important your contribution has been.

You can find us at the new office from April 1, 2020 at the usual times.
Thank you!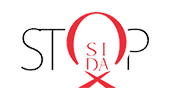 Stop sida nació en 1986 como asociación comunitaria de base (con el nombre Gais per la Salut), con el objetivo de dar una respuesta al devastador impacto del VIH en la comunidad homosexual, antes de que lo hicieran las propias administraciones.
Trabajamos por la salud sexual desde y para la comunidad LGBT y de trabajadores/as sexuales.
Formamos Stop Sida voluntarios/as y trabajadores/as lesbianas, gays, bisexuales, heterosexuales y transgénero.
Estamos comprometidos/as con la mejora del cuidado de la salud sexual y la creación de condiciones, a escala universal, que posibiliten la expresión de la propia sexualidad sin discriminación. Trabajamos por la eliminación de las desigualdades y por el reconocimiento y protección del derecho a la vivencia de orientación sexual e identidad de género de las personas y su diversidad, a partir de la cooperación al desarrollo (por ejemplo con proyectos de información, formación y empoderamiento de la comunidad LGTB en América Latina), la acción humanitaria, la educación y la movilización social.