Your contribution has tax benefits of up to 80%
Amb el diagnòstic d'un càncer sorgeixen la por, els dubtes, els símptomes, el desconeixement de com abordar-los.
L'Hospital Clínic de Barcelona posa en marxa el programa ONCOR per donar suport als pacients oncològics durant aquest procés, incorporant un conjunt de activitats i de projectes amb els que ofereix a ells i a les seves famílies una atenció integral.
Quines activitats incorpora ONCOR?
Activitats dirigides a millorar la salut emocional i física del pacient i dels seus familiars.
Activitats formatives en temes d'interès adreçades a pacients i familiars.
Desenvolupament de noves tecnologies que permetin el seguiment a distància i el contacte continuat del pacient durant el tractament.
Ens ajudes a fer-ho possible?
Molts pacients i familiars ja s'estan beneficiant d'aquest programa, necessitem el teu ajut per fer-lo creixer i arribar a molts més. Col·labora!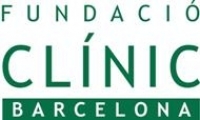 És una fundació privada sense ànim de lucre constituïda l'any 1989 per l'Hospital Clínic de Barcelona i la Universitat de Barcelona. Té com a missió principal oferir suport administratiu als investigadors de l'Hospital Clínic Barcelona / IDIBAPS en la gestió, el desenvolupament i la justificació de la seva activitat científica.
El seu objectiu és contribuir a millorar la salut i la qualitat de vida de la població a través de l'eficiència, la professionalitat, un treball responsable i una orientació científica i social.
Donators
(13)
Anonymous
Hidden donation
25 days ago
Anonymous
Hidden donation
26 days ago
Anonymous
Hidden donation
26 days ago
Hidden donation
28 days ago