Your contribution has tax benefits of up to 80%
En torno a un 2% de los casos diagnosticados de cáncer de mama cada año en España son hombres.
A pesar de ocurrir en muy pocos casos, su incidencia está aumentando, como ocurre en el cáncer de mama en la mujer...y continúa siendo una enfermedad invisible en nuestra sociedad.
El cáncer de mama masculino presenta varios retos a superar:
Desconocimiento social / Baja representatividad / Falta de información / Estigma.
Somos y queremos ejercer como la primera asociación para pacientes de cáncer de mama masculino, dándolo a conocer y contribuyendo a su prevención, su detección precoz y su tratamiento efectivo.
Todas las donaciones se destinarán al programa TILS (Inmunoterapia contra el cáncer) del Hospital Clínic de Barcelona, dirigido por el Dr.Aleix Prat, jefe del Servicio de Oncología Médica y líder del grupo de investigación genómica translacional y terapias dirigidas en tumores sólidos.
www.invicancer.org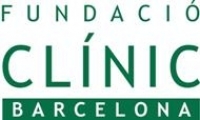 És una fundació privada sense ànim de lucre constituïda l'any 1989 per l'Hospital Clínic de Barcelona i la Universitat de Barcelona. Té com a missió principal oferir suport administratiu als investigadors de l'Hospital Clínic Barcelona / IDIBAPS en la gestió, el desenvolupament i la justificació de la seva activitat científica.
El seu objectiu és contribuir a millorar la salut i la qualitat de vida de la població a través de l'eficiència, la professionalitat, un treball responsable i una orientació científica i social.
Donators
(14)
Anonymous
Hidden donation
180 days ago
Anonymous
Hidden donation
192 days ago
Anonymous
Hidden donation
195 days ago
Hidden donation
200 days ago
Anonymous
Hidden donation
203 days ago