To benefit
Amics del Nepal
Category
Salud
Igualdad de genero
Educación
Infancia
Jóvenes
Cooperación internacional
Medio ambiente
Amics del Nepal atiende más de 300 niños y mujeres por todo el territorio nepalí desde hace más de 20 años.
Con el reto de continuar el trabajo iniciado desde hace ya unos años, donde, aparte de cubrir los gastos médicos y medicinas necesarias por los beneficiarios de los proyectos , también queremos consolidar un trabajo iniciado muy importante de prevención y Educación para la Salud.
En 2016 recaudamos 3.957 € que nos han permitido realizar revisiones anuales a todos los niños/as y jóvenes de nuestros centros y alumnos con becas educativas, y también visitas a médicos especialistas en hospitales de calidad cuando ha sido necesario: oftalmólogos, dentistas, dermatólogos , cardiólogos, etc.
Por qué?
El acceso público a la sanidad en Nepal es muy precario, de baja calidad y no es gratuito. Además, en las escuelas no hay suficientes programas específicos de Salud.
La Educación para la Salud es la base para una buena prevención y es por eso que se han realizado regularmente talleres y monográficos para prevenir las enfermedades más comunes y ampliar los conocimientos de los niños, jóvenes, mujeres y cuidadores / as y educadores / as a cargo de los niños.
Queremos seguir trabajando en esta línea pero sólo será posible con tu aportación.
Si conseguimos el nuevo reto de #SalutperNepal podremos continuar haciendo todo este trabajo y mucho más:
Revisiones anuales a todos los niños de Amics del Nepal y visitas a especialistas si fuera necesario.
Visitas regulares a dentistas y oftalmólogos.
Compra y graduación de gafas cuando sea necesario.
Atención psicológica o psiquiátrica para el estrés post-traumático.
Atención fisioterapéutica, ortopédica o podológica.
Revisión y actualización de botiquines a los diferentes centros.
Talleres de Educación para la salud en niños y jóvenes.
Higiene bucodental,
Lavado de manos: prevención de enfermedades digestivas.
Prevención y tratamientos de piojos.
Higiene postural, prevención de enfermedades musculo-esqueléticas.
Fomentar el gusto por el deporte y la danza como herramienta de Salud.
Cuidado de heridas y primeros auxilios.
8.Talleres y formación para adolescentes, cuidador / as y mujeres:
Primeros auxilios: reanimación cardiopulmonar y cuidado de heridas.
Masaje y cuidado de bebés menores de 2 años.
Monográfico de sexualidad y reproducción.
Prevención de enfermedades de transmisión sexual (ETS)
Las revisiones y el talleres serán realizados tanto por personal nepalí contratado como para el apoyo de equipos de voluntarios que puntualmente harán campos de Salud y estancias en los diferentes centros.
Con tu apoyo, puedes hacer todo esto posible!
Cada euro permite que un niño/a o una mujer pueda tener acceso a una vida más saludable en la que todo el mundo deberíamos tener derecho!
Hazlo posible!
CATALÀ
Prevenció+Educació =Millor Salut
El 7 d'abril se celebra el Dia Mundial de la Salut (OMS) i per això arrenquem amb el nostre Repte #SalutperNepal per millorar en la Prevenció i l'Educació per la Salut al Nepal.

Amics del Nepal atén més de 300 infants i dones per tot el territori nepalí des de fa més de 20 anys.

Amb el repte de continuar la feina iniciada des de fa ja uns anys, on, a part de cobrir les despeses de metges i medicines necessàries pels beneficiaris dels projectes d'Amics del Nepal, també volem consolidar un treball incita molt important de prevenció i Educació per a la Salut.

L'any 2016 vam recaptar 3,957€ que ens han permès realitzar revisions anuals a tots els infants i joves dels nostres centres i alumnes amb beques educatives, i també visites a metges especialistes en hospitals de qualitat quan ha estat necessari: oftalmòlegs, dentistes, dermatòlegs, cardiòlegs…
Per què?
L'accés públic a la sanitat al Nepal és molt precari, de baixa qualitat i no és gratuït. A més, a les escoles no hi ha prou programes específics de Salut.

L'Educació per a la Salut és la base per a una bona prevenció i és per això que s'han realitzat regularment tallers i monogràfics per tal de prevenir les malalties més comunes i ampliar els coneixements dels infants, joves, dones i cuidadors/es i educadors/es a càrrec dels infants.
Volem seguir treballant en aquesta línia però només serà possible amb la teva aportació.

Si aconseguim el nou repte de #SalutperNepal podrem continuar fent tota aquesta tasca i molta més:
Revisions anuals a tots els infants d'Amics del Nepal i visites a especialistes si s'escau.
Visites regulars a dentistes i oftalmòlegs.
Compra i graduació d'ulleres quan sigui necessari.
Atenció psicològica o psiquiàtrica per a l'estrès post-traumàtic.
Atenció fisioterapèutica, ortopèdica o podològica.
Revisió i actualització de farmacioles als diferents centres.
Tallers d'Educació per a la Salut en infants i joves.
Higiene buco-dental.
Rentat de mans: prevenció de malalties digestives.
Prevenció i tractaments de polls.
Higiene postural, prevenció de malalties musculo-esquelètiques.
Fomentar el gust per l'esport i la dansa com a eina de Salut.
Cura de ferides i primers auxilis.
8. Tallers i formació per a adolescents, cuidador/es i dones:
Primers auxilis: reanimació càrdio-pulmonar (RCP) i cura de ferides.
Massatge i cura de nadons menors de 2 anys.
Monogràfic de sexualitat i reproducció.
Prevenció de malalties de transmissió sexual (ETS)

Les revisions i el tallers seran realitzats tant per personal nepalí contractat com pel suport d'equips de voluntaris que puntualment faran camps de Salut i estades als diferents centres.
Amb el teu suport, pots fer tot això possible!
Cada euro permetrà que un infant o una dona pugui tenir accés a una vida més saludable a la que tothom hauria de tenir dret!
Fes-ho possible!
ENGLISH
April 7th is celebrated World Health Day (WHO) and that is why we started with our Challenge #SalutperNepal (HealthforNepal) to improve in Prevention and Education for Health in Nepal.
Prevention + Education = Better Health
Amics del Nepal attends more than 300 children and women throughout the Nepalese territory for more than 20 years.
We want to continue our Health Project initiated some years ago, where, a part of covering medical expenses and all the medicines needed, we also want to consolidate an important task initiated about Prevention and Education for Health.
In 2016, we collected € 3,957 that allowed us to make annual revisions to all the children and youth of our centres and students with educational scholarships, as well as visits to doctors specialized in quality hospitals when necessary: ​​ophthalmologists, dentists, dermatologists, cardiologists ...
WHY?
Public access to Health in Nepal is very precarious, low quality and is not free. In addition, in schools there are not enough specific Health programs.
Health Education is the base for good prevention and that is why regular workshops and monographs have been carried out in order to prevent the most common diseases and to extend the knowledge of children, young people, women and caregivers and educators are in charge of the children.
We want to continue working on this line but it will only be possible with your contribution.
If we achieve the new challenge of #SalutperNepal we can continue doing all this and much more:
Annual revisions to all the children of Amics del Nepal and visits to specialists, if necessary.
Regular visits to dentists and ophthalmologists.
Purchase and graduation of glasses when necessary.
Psychological or psychiatric care for post-traumatic stress.
Physiotherapeutic, orthopedic or podiatric approach.
Revision and update of medicine kits in the different centres.
Health Workshops for children and youth:
Buco-dental hygiene,
Hand washing: prevention of digestive diseases.
Prevention and treatment of lice.
Postural hygiene, prevention of musculo-skeletal diseases.
Promote sport and dance as a tool for Health.
Care of wounds and first aid.
8. Workshops and trainings for youth Project, caregivers and women:
First aid: cardio-pulmonary resuscitation and wound healing.
Massage and care for babies under 2 years of age.
Monographic of sexuality and reproduction.
Prevention of sexually transmitted diseases.
The check up's and workshops will be carried out by Nepalese personnel as well as by the support of volunteer teams that will promptly complete Health camps and stays at the different centres.
With your support, you can do all this possible!
Each euro allows a child or a woman to have access to a healthier life to which everyone should be entitled!
Make it possible!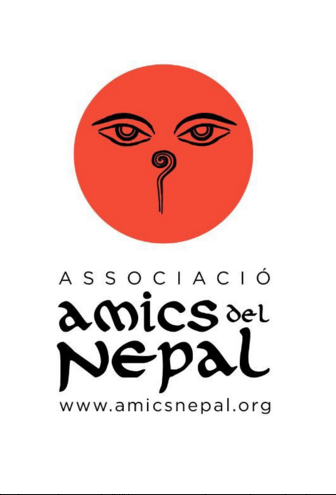 Amics del Nepal treballa per millorar les condicions de vida dels infants, joves, dones i altres col·lectius desfavorits del Nepal, en el camp de la salut, l'educació i el desenvolupament comunitari en el marc de sostenibilitat i respecte a la cultura nepalesa.