Category
Salud
Educación
Cooperación internacional
Ayudame a correr los 20 kms que separan Barcelona centro de Casteldefells.Por cada Km quiero recaudar 40 Euros y contribuir a la mejora del continente Africano.Juntos podemos conseguir un mundo mejor!!!!!!!!!!!!!!!!!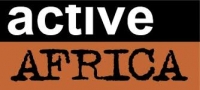 Active Africa es una ONGD, independiente y sin ánimo de lucro, creada en el año 2004 en Barcelona, que ejecuta proyectos de cooperación al desarrollo en las zonas rurales más pobres de Malawi y de Kenya. La misión principal de Active Africa es mejorar la educación, promover la igualdad de género, proteger a la infancia y dar apoyo a su sistema sanitario. Construimos escuelas, centros de formación, dispensarios médicos, guarderías, etc. Concedemos becas; desarrollamos programas de prevención y atención a enfermos de SIDA y a sus familias…etc
Active Africa is an independent non-profit created in Barcelona in 2004 which implements development aid projects in the poorest rural areas of Malawi and Kenya. Our core mission as an NGO is to improve education, promote gender equality, protect children and support the local health system. We build schools, training facilities, health clinics, crèches and more. We award scholarships, develop prevention and care programmes for people with Aids and their families, etc.