Your contribution has tax benefits of up to 80%
Como desde hace 4 años, y ahora con más fuerza tras el fallecimiento de mi madre el año pasado,
me comprometo a terminar:
Media Maratón de Fuencarral- El Pardo (9 de Febrero, 2020)
Movistar Medio Maratón de Madrid (29 de Marzo, 2020
a cambio os pido vuestra donación para los niños con cáncer (FUNDACIÓN ALADINA) el objetivo para el año que viene es conseguir el máximo posible para ellos, me ayudáis?
Podéis donar la cantidad que queráis, compartir el reto, darme en mano la donación y yo la ingreso en vuestro nombre, os iré adjuntando la evolución, fotos, noticias...podéis preguntarme todo lo que queráis,
Recordaros que os podéis desgravar lo que donéis en la declaración, así que no tenéis excusa, aunque ese no sea el fin, muchas gracias de corazón a todos, ¿empezamos???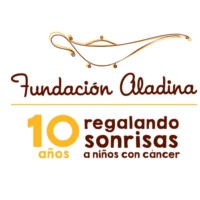 La Fundación Aladina, es una entidad privada sin ánimo de lucro creada en 2005 con el objetivo de ayudar a niños y adolescentes enfermos de cáncer y a sus familias, proporcionándoles apoyo integral: material, psicológico y emocional.