Category
Salud
Inserción social
Infancia
Los antiguos guerreros Ninja de Japón utilizaban estrellas "Shuriken" (手裏剣) impregnadas de substancias químicas que lanzaban contra sus enemigos
Un grupo de niños de la escuela Garbí de Esplugues, inspirados en una de sus pasiones, el Origami japonés, decidieron hacer estrellas de origami con el fin de combatir uno de los peores enemigos de los niños: el Cáncer Infantil.
La solidaridad obtenida irá destinada a la Hospital Sant Joan de Déu para la investigación contra el cáncer infantil.
Els antics guerrers Ninja del Japó feien servir estrelles "Shuriken" (手裏 剣) impregnades de substàncies químiques i les llançaven contra per poder-lo abatre.
Un grup de nens de l'escola Garbí d'Esplugues de la classe Calypso, inspirats en una de les seves passions, l'Origami japonès, van decidit fer estrelles d'origami per intentar combatre un dels pitjors enemics dels nens: el càncer infantil.
Els diners recaptats aniran destinats a la Fundació Hospital Sant Joan de Déu per la investigació del càncer infantil.
The ancient warriors Ninja of Japan used stars "Shuriken" (手裏 剣) impregnated with chemical substances that launched against their enemies

A group of children from the Garbí d'Esplugues school, inspired by one of their passions, the Japanese Origam, decided to make origami stars in order to fight one of the worst enemies of children: Childhood Cancer.

The solidarity obtained will go to the Hospital Sant Joan de Deu for research against childhood cancer.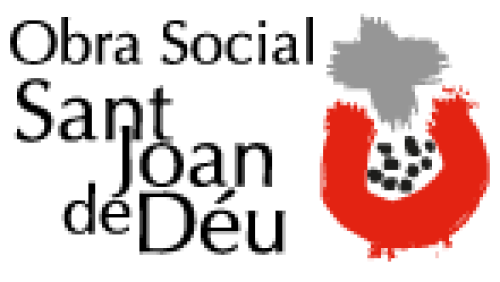 Gràcies als socis, donants i col·laboradors, millorem la qualitat de vida de les persones que es troben en una situació vulnerable: persones que no tenen llar, que pateixen algun trastorn mental o discapacitat intel·lectual, que es troben en una si tuació de dependència, persones gran, els joves i els infants hospitalitzats. A més a més, apostem per la recerca i la cooperació internacional. L'Orde Hospitalari de Sant Joan de Déu és una entitat fundada fa més de 500 anys, que compta amb 400 centres a 55 països per atendre les persones més fràgils de la societat.
................
Gracias a los socios, donantes y colaboradores, mejoramos la calidad de vida de las personas que se encuentran en una situación vulnerable: personas que no tienen un hogar, que sufren algún trastorno mental o discapacidad intelectual, que se encuentran en una situación de dependencia, personas mayores, jóvenes y la infancia hospitalizada. Además apostamos por la investigación y por la cooperación internacional. La Orden Hospitalaria San Juan de Dios es una entidad fundada hace más de 500 años, que cuenta con 400 centros en 55 países para atender a las personas más frágiles de la sociedad.