Your contribution has tax benefits of up to 80%
El 13 de mayo empezaré mi reto benéfico en solitario, 1042 kilómetros pedaleando por la salud mental.
Saldré de Gijón, el punto más al norte en España y cruzaré la península ibérica hacia el sur, terminando en Gibraltar el punto más al sur haciendo una media de 200km al día.
Me gustaría añadir que España es el segundo país más montañoso en Europa (¡mis pobres piernas!).
Los problemas de salud mental afectan una de cada cuatro personas en su vida. Y cada caso es diferente. ¿Por qué no se habla de ello?
SOLIDARIOS es una asociación de voluntarios sociales que trabajan para lograr una sociedad sin exclusión donde todas las personas tengan cabida.
En su proyecto de salud mental luchan contra el estigma que desafortunadamente existe hoy en día.
Todo el dinero recaudado va directamente a la asociación Solidarios. Por favor dona esos céntimos para una buena causa. Tenemos que hacer más para hablar sobre la salud mental.
Si nos apoyas en este reto con cualquier aportación, entrarás en el sorteo de unas estupendas gafas de sol deportivas donadas por LensSport. El sorteo se realizará entre todas las personas donantes cuando finalice el reto y se comunicará por nuestras redes sociales (Solidarios, LensSport y Think Hike and Bike).
¡Gracias por colaborar! www.lens-sport.com
¡Gracias por vuestro apoyo! Podéis seguir el progreso: Gijón-Gibraltar, Facebook y Instagram.
__________________________________________________________________________________
On 13th May I'll be cycling 1042 kilometres solo for mental health.
I'll be cycling from Gijon, the most Northern point in Spain to Gibraltar, the most Southern. Crossing the country in 5 days, averaging 200km a day.
Just to add to that - Spain is the second most mountainous country in Europe (my poor legs!).
Mental health affects 1 in 4 people in their lives. Every case is different. Why aren't we talking about it?
The mental health project I'm supporting is run by the charity Solidarios. They work to break the stigma that exists in today's society. The project integrates those who suffer from mental illness into society. They organise regular meet-ups, exchanges and actively try to make them feel part of a social circle.
All money fundraised goes directly to the charity, please spare those pennies for a great cause that really needs to be spoken about more.

If you support this challenge with a donation, you will automatically enter a raffle to win some great sports sunglasses donated by LensSport. The raffle will be with all of the donors when the challenge ends and it will be communicated through our social networks (Solidarity, LensSport and Think Hike and Bike).
Thanks for helping! www.lens-sport.com

Thank you for your support! You can follow the progress: Gijón-Gibraltar, Facebook and Instagram.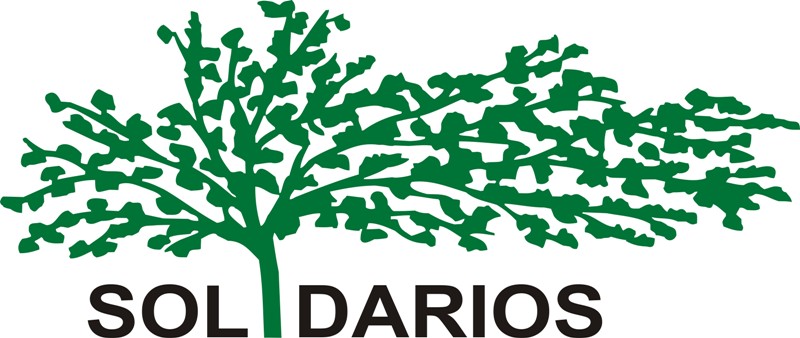 SOLIDARIOS es una asociación de voluntarios sociales que trabajan para lograr una sociedad sin exclusión donde todas las personas tengan cabida. La acción social, la sensibilización y la incidencia son las bases de una propuesta de cambio que cree en el voluntariado como respuesta a un compromiso, a una ciudadanía activa y solidaria. Contamos con la Declaración de Utilidad Pública. Trabajamos con personas sin hogar, mayores, prisiones y salud mental.