Category
Discapacidad intelectual
Salud
Mi hijo de 3 años padece una grave enfermedad genética provocada por la mutación del gen STXBP1, el cual es de una importancia vital en la liberación de neurotransmisores para el correcto funcionamiento del cerebro.
Después de un año prácticamente en el hospital y de pasar por otros síndromes graves de la infancia como Otahara, West y posiblemente Dravet, por fin conseguimos estabilizar las crisis epilépticas y volver a casa.
Es aquí donde descubrí el Running, y como este se ha vuelto mi mejor terapia para sobrellevar el día a día de la enfermedad. Al principio sólo era capaz de hacer 2-3 kilómetros seguidos, pero con el tiempo he conseguido realizar varias 10K y ahora tengo el firme próposito de correr el Mundial de Medio Maratón que se celebrará en Valencia en el mes de marzo de 2018.
Es la primera vez que me enfrentaré a una distancia tan larga, pero estoy convencido que con el apoyo de la gente y el objetivo de la Investigación, seré capaz de hacerlo. Porque como reza uno de nuestro lemas, "Su lucha es mi lucha" y si Álex ha conseguido salir adelante, yo podré terminar esta prueba.
#ApoyoSintaxina.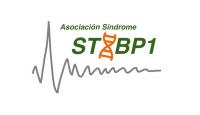 Video ¿Qué es el síndrome STXBP1?
La encefalopatía STXBP1 es una grave enfermedad neurológica debida a una mutación en el gen STXBP1.
Es considerada una enfermedad rara pero a pesar de su baja frecuencia, estudios recientes apuntan que es una de las principales causas de 'encefalopatía epiléptica precoz'
Las alteraciones genéticas en el gen STXBP1 pueden dar lugar a diferentes formas de epilepsia de inicio durante los primeros meses de vida, incluyendo característicamente al síndrome de Ohtahara cuando se presenta en e recién nacido o e síndrome de West cuando lo hace en el lactante.
Cursa de forma constante con problemas en el neurodesarrollo, incluyendo el retraso psicomotor habitualmente moderado-grave y el trastorno del espectro autista.
Es frecuente la existencia también de trastornos del movimiento, incluyendo inestabilidad (ataxia), una función muscular anormal (distonía), movimientos involuntarios anormales (disquinesias) y un bajo tono muscular (hipotonía)
STXBP1 encephalopathy is a serious neurological disease due to a mutation of the STXBP1 gene.
It is considered a rare disease. But in spite of its low frequency, recent studies indicate that it is one of the main causes of "early epileptic encephalopathy".
Genetic alterations in the STXBP1 gene may lead to different forms of onset epilepsy during the first months of life. Characteristically including Ohtahara syndrome, when it occurs in a newborn or West syndrome when it occurs in an infant. Sometimes the infant presents both syndromes, and even others with or without these syndromes, such as Dravet syndrome and Rett syndrome, usually in their atypical forms, can be consecutively performed.
It is constantly on the road with neurodevelopmental problems, including usually moderate-severe psychomotor developmental delay and autistic spectrum disorder. Although almost all the information available comes from patients with epilepsy, there have been reports of patients with cognitive delay / learning disorder with mutations in STXBP1 who do not suffer from epilepsy.
There are also frequently movement disorders, including unsteadiness (ataxia), abnormal muscle function (dystonia), abnormal involuntary movements (dyskinesia) and low muscle tone (hypotonia).