Category
Investigación científica
Enfermedad mental
Salud
Deporte inclusivo
Due to the current situation we are living with the Covid pandemic19, fans of the world of running have temporarily run out of races and sports goals, so we have no choice but to reinvent ourselves and look for new challenges. that motivate us to continue training with the desire and spirit to surpass ourselves day by day. As we know, sport has many benefits and is well proven to be one of the best weapons to fight any virus and prevent many diseases that exist today, including Alzheimer's.
This challenge arises with multiple purposes: on the one hand, to collect all possible doubles and donate them in full to the Pasqual Maragall Foundation, for research on Alzheimer's - a damn disease increasingly present in today's world; on the other hand, to make society aware of the importance of practicing sport as a guarantee of health and well-being and to motivate it to be practiced and, lastly, a challenge of self-improvement.

SPORTS OBJECTIVE OF THE CHALLENGE
The sporting challenge we present is to complete 20 "non-stop" laps on a circular route of about 7.5 km and 360 m of positive gradient, through the mountains of Serverina, going up and down 20 times the emblematic Puig de sa Font i Puig de na Penyal.
The starting and finishing point of each lap will be in the Plaça de Sant Joan in the town of Son Servera (Mallorca), and the route will be one way at a time. In total, there will be an approximate distance of 150 km and 7,200 m of positive gradient and, to make it even more exciting, we will try to do it in a maximum of 24 hours.
Date and time: Friday, December 4, 2020 at 5 p.m.
Place: Plaça de Sant Joan, Son Servera - Mallorca (Balearic Islands)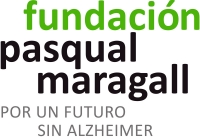 VIVIMOS MÁS, PERO TAMBIÉN QUEREMOS VIVIR MEJOR
En la Fundación Pasqual Maragall soñamos con un futuro sin Alzheimer en el que hacernos mayores sea una etapa más de la vida, con plenitud para disfrutarla. Trabajamos para vencer a esta enfermedad y conseguir un futuro en el que el envejecimiento esté asociado a experiencias positivas.
Estamos convencidos de que solo con más y mejor investigación seremos capaces de conseguirlo. ¿Nos ayudas?