Your contribution has tax benefits of up to 80%
Conoces el infierno Cantabro ?? Vamos a darle al trail en estado puro el proximo 20 de mayo en Cabezon de la Sal. Una exigente carrera de casi 50 km por los mas bellos parajes Cantabros. El objetivo ?? Terminar en 7 horas. Me ayudas a terminarlo?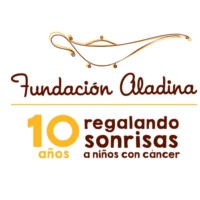 La Fundación Aladina, es una entidad privada sin ánimo de lucro creada en 2005 con el objetivo de ayudar a niños y adolescentes enfermos de cáncer y a sus familias, proporcionándoles apoyo integral: material, psicológico y emocional.