Category
Salud
Inserción social
Igualdad de genero
Educación
Infancia
Cultura y arte
Jóvenes
Cooperación internacional
Somos LAND OF HOPE (TIERRA DE ESPERANZA), nuestra principal razón de ser es la de dar soporte en materia audiovisual a otras organizaciones para poder hacer campañas de sensibilización y poder recaudar fondos para los que más lo necesitan.
En esta campaña queremos reconstruir parte de la casa de José, Sandra y sus cinco hijos. Para ello necesitamos recaudar 2500€. Con ese dinero construiremos una nueva letrina y una nueva ducha, ampliaremos la casa y levantaremos un muro de contención que impedirá que se vuelva a caer la casa.
Si tan solo 100 personas, de los millones que hay en el mundo, pudiéramos poner 25€ podríamos hacer realidad el sueño de esta familia, ellos podrían vivir dignamente.
José, Sandra y sus cinco hijos perdieron gran parte de su vivienda durante las últimas lluvias .
Ahora es el momento de ayudarles.
Ayudémosles a reconstruir su casa.
Ayudémosles a vivir dignamente.
Memoria de todos los proyectos: www.honduras.landofhope.org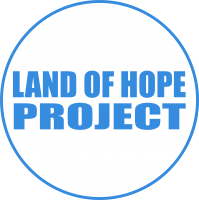 www.landofhope.org intenta mostrar con su trabajo y sus medios otras realidades muy distintas, entrelazándolas, luchando por un mundo mejor y más justo.
Como objetivo, dar lo que se nos dio he intentar ayudar a quien más lo necesita con nuestro trabajo como profesionales del medio audiovisual. Ese es el objetivo que tenemos en "Proyecto - Tierra de Esperanza" www.landofhope.org , el dar a conocer realidades distintas a las nuestras, las cuales nos interpelen y nos hagan despertar de nuestro letargo. Y con nuestra labor poder ayudar a hacer de este mundo un mundo mejor y más justo.
=============================
www.landofhope.org tries to show with his work and other resources very different realities, interlacing, fighting for a better and fairer world.
As an objective, give what was given to us have to try to help those most in need with our work as audiovisual professionals. That is the goal we have in "Project - Land of Hope" www.landofhope.org, raise awareness the different realities to ours, which they question us and make us wake up from our slumber. And our work to help make this world a better world.