Category
Ayuda humanitaria
Refugiados
atSistemas, faced with the devastating situation that Ukraine is experiencing and thanks to its social commitment, has created the platform #HugsforUkraine. An initiative where the #Familiaat wants to show all its support, love and affection by sending hugs in the form of humanitarian social assistance so that the families who have lost their happiness today can move forward, cover basic needs they never thought they would lose and, above all, regain hope.
atSistemas and its almost 2.000 employees are making their first contribution to this initiative by sending their hugs to the Ukrainians as the best token to tell them they are not alone, we are here to help them.
After making the donation, don't forget to share your hug on any of your social media networks, to help the challenge reach out more people.
Help us with your contribution!
Join in and send your hug!
#StopWar #HugsForUkraine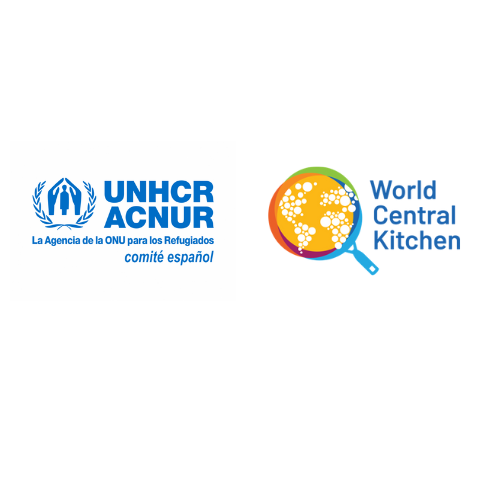 ACNUR, La Oficina del Alto Comisionado de las Naciones Unidas para los Refugiados fue establecida el 14 de diciembre de 1950 por la Asamblea General de las Naciones Unidas. La agencia tiene el mandato de dirigir y coordinar la acción internacional para la protección de los refugiados a nivel mundial.
World Central Kitchen (WCK) es una organización no gubernamental sin ánimo de lucro dedicada al abastecimiento de comidas en todo el mundo después de desastres naturales. Fue fundada en 2010 por el chef José Andrés para responder a la escasez de alimentos en Haití provocada por terremoto que devastó la isla ese año. Su método de operar consiste en, primeramente, responder a la necesidad más urgente y después, colaborar con los chefs locales movilizándolos para dar una solución efectiva al problema del hambre.