Category
Inserción laboral
Igualdad de genero
Jóvenes
Cooperación internacional
To reverse the situation of inequality and exclusion faced by women in Africa, and more specifically, adolescent girls and young women at risk of social exclusion in Kigoma, KARIBIA has launched an annual capacity building project to train them in sewing, dressmaking and income-generating activities to promote economic independence, personal autonomy and empowerment of all of them.
Our annual beneficiaries are 40 girls from 3 of the poorest neighbourhoods of Kigoma: Katubuka, Businde and Buhanda, and of limited economic resources; some are illiterate, some are teenage mothers who have been expelled from the formal education system, or married girls for whom marriage means a quick exit from school and entry into motherhood. They are less able to fend for themselves, have less access to health services and greater vulnerability to violence, and their communities are deprived of the fruits of their potential.
As we did with our previous challenge to build the pre-school, we started this project with few resources, supporting the lease of a new classroom space and the provision of minimal equipment.
The €3,950 needed will be used to purchase some of the outstanding material and equipment including:
- Birdfly sewing machines with support table
- Professional overlock machine
- Stools
- Ironing board
- Sewing tools and educational material for the 40 girls
- Fabrics, trimmings and other materials to provide training for 40 girls.
We hope to count again on your support to achieve this challenge that aims to improve the living conditions of the most vulnerable communities and groups in Kigoma, Tanzania!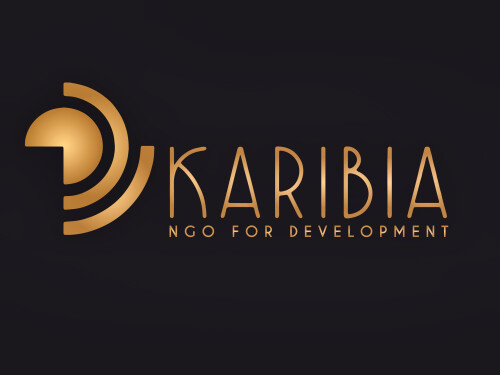 Somos Nuria y David, y con la firme convicción de que la cooperación pasa por apoyar iniciativas locales que empoderen a sus comunidades y promuevan el desarrollo de los más desfavorecidos en África, fundamos KARIBIA, que en swahili significa 'estar cerca de', una ONG registrada en España y con oficina en Kigoma (Tanzania), que nace a finales de 2020 para estar con la población más desfavorecida de Kigoma, construyendo las bases para una sociedad que gestione su propio desarrollo transversal y sostenible y, en definitiva, responsable de su futuro.
KARIBIA está acogida a la ley 49/2002 de régimen fiscal de las entidades sin fines lucrativos y de los incentivos fiscales al mecenazgo por ser reconocida como Organización No Gubernamental para el Desarrollo (ONGD) por la Agencia Catalana de Cooperación al Desarrollo (ACCD).
La visión de KARIBIA es ser una organización reconocida por el impacto de sus actuaciones en el bienestar y el desarrollo de las comunidades de Kigoma, así como por su integridad y profesionalidad en el modo de actuar.
_______________________________________
We are Nuria and David, and with the firm conviction that cooperation involves supporting local initiatives that empower their communities and promote the development of the most disadvantaged in Africa, we founded KARIBIA, which in Swahili means 'being close to', an NGO registered in Spain and with an office in Kigoma (Tanzania), which was created at the end of 2020 to be with the most disadvantaged population of Kigoma, building the foundations for a society that manages its own transversal and sustainable development and, ultimately, responsible for its future.
KARIBIA is covered by Law 49/2002 on the tax regime for non-profit organizations and tax incentives for patronage because it is recognized as a Non-Governmental Development Organization (NGDO) by the Catalan Agency for Development Cooperation (ACCD).
KARIBIA's vision is to be an organisation recognised for the impact of its actions on the well-being and development of the communities of Kigoma, as well as for its integrity and professionalism in the way it operates.
_______________________________________
Som Núria i David, i amb la ferma convicció que la cooperació passa per donar suport a iniciatives locals que empoderin a les seves comunitats i promoguin el desenvolupament dels més desfavorits a Àfrica, fundem KARIBIA, que en swahili significa 'estar prop de', una ONG registrada a Espanya i amb oficina en Kigoma (Tanzània), que neix a la fi de 2020 per a estar amb la població més desfavorida de Kigoma, construint les bases per a una societat que gestioni el seu propi desenvolupament transversal i sostenible i, en definitiva, responsable del seu futur.
KARIBIA està acollida a la llei 49/2002 de règim fiscal de les entitats sense fins lucratius i dels incentius fiscals al mecenatge per ser reconeguda com a Organització No Governamental per al Desenvolupament (ONGD) per l'Agència Catalana de Cooperació al Desenvolupament (ACCD).
La visió de KARIBIA és ser una organització reconeguda per l'impacte de les seves actuacions en el benestar i el desenvolupament de les comunitats de Kigoma, així com per la seva integritat i professionalitat en la manera d'actuar.