How often do you go hungry and thirsty? Many children and families in Ocotal are struggling to cope with the rising prices of staple foods, and malnutrition is an increasing concern, especially among children.
In 2023 we have plans to create a vegetable garden and a kitchen so that we can prepare and serve a healthy home cooked meal to our 55 children every day. We need a water tank so that we can water our seeds, cook, and wash our hands and dishes. Will you help us? Buying and installing an elevated 2,200 litre water tank costs 1,700 euros.
What's happening in Ocotal?
These are the main challenges we are currenty facing:
Lack of water and sanitation. Due to poor access to drinking water, there is running water in the pipes only a few days per week. That is why water needs to be stored in a tank.
Lack of ventilation. The humidity in Ocotal is higher than 80% and the high temperatures affect the performance of children in class, and the lack of ventilation attracts dengue mosquitoes.
Lack of security. The windows and doors do not have good closings and padlocks, robberies are recorded in the neighborhood.
Lack of school scholarships. We want to guarantee each child has access to learning opportunities, a daily meal, school supplies, the chance to develop healthy habits, and receives personalized attention.
Who are we?
Our mission is to provide children in Ocotal, Nicaragua, with the education, personal growth, nutrition and hygiene necessary for them to lead fulfilled, healthy lives. We believe that by empowering these children, they will be able to contribute to their community and the world.

We have 10 years of educational experience and success, reinforcing the education and personal well-being of children from 2nd-6th grade of primary education in Ocotal and are located in the Noel Weelock Preschool.
What do we need?
MINIMUM CHALLENGE: it would be to reach 3.000 euros to cover the costs related to WATER and SAFETY in the classroom.
We need to buy and install:
A WATER TANK [1,700 euros]

Four FANS [360 euros]

Two iron GATES [340 euros]

Two METALLIC DOORS for the bathrooms [500 euros]

Five key PADLOCKS and STRAPS [100 euros]
MAXIMUM CHALLENGE: would be to reach 11.250 euros:
3.000 euros to cover the costs of WATER and SECURITY (3.000 euros) and;

8.250 euros to cover the costs of 55 SCHOLARSHIPS for children from 2-6th grade of primary education. [A scholarship=150 euros]
Do you want to be DAUKAIER? We count on you!
If you want more information, write to us at: hola@daukaia.org or laura@daukaia.org and through Instagram @Daukaia
Spread the challenge with the hastag: #soydaukaier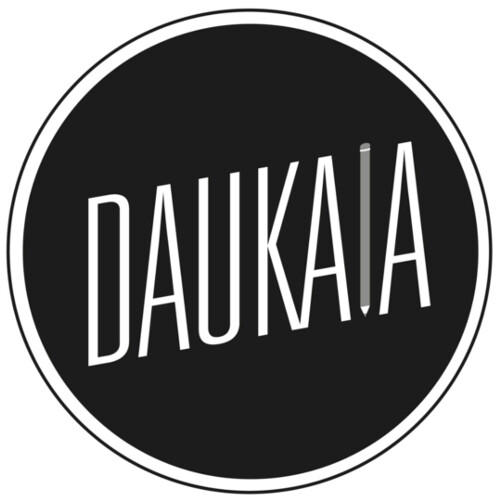 La misión de Daukaia es proporcionar a la infancia de Ocotal, Nicaragua, las oportunidades de educación, desarrollo personal, nutrición e higiene necesarias para llevar una vida segura, sana y plena. Creemos que capacitando a los niños y niñas, podrán contribuir a su comunidad y al mundo.
El proyecto nació en 2012, fruto de una experiencia de voluntariado realizada por unos jóvenes profesores comprometidos que viajaron a Ocotal desde España.
En nuestro centro de reforzamiento escolar, ofrecemos a nuestros 55 niños y niñas un entorno familiar y seguro en el que se pueden desarrollar, crear amistades, aprender, divertirse, ser escuchados y recibir un apoyo personalizado que les ayude a construir su proyecto vital.
Donators
(24)
Anonymous
Hidden donation
130 days ago
Anonymous
Hidden donation
132 days ago
Anonymous
Hidden donation
149 days ago
Hidden donation
152 days ago
Anonymous
Hidden donation
158 days ago
Anonymous
Hidden donation
161 days ago
Anonymous
Hidden donation
161 days ago
Hidden donation
162 days ago