#AlwaysAhead
Biomedical research for the treatment of Covid-19 #StopCovid19
Hospitals and healthcare centers are working day and night to care for all the patients impacted by one of the world's largest health crises. After experiencing the most difficult phase, we are in need of more tools to face Covid-19 and be able to visualize a future where this disease is not a threat. With your help we will find the most effective treatment to stop Covid-19.
Dr. Robert Güerri, from Hospital del Mar Institute for Medical Research (IMIM), is leading a top level research project to identify biomarkers that allow predicting the appearance of respiratory complications in patients in order to apply the most effective treatment, reduce health deterioration and improve their recovery.
Macaco dedicates a song to the professionals of the Hospital del Mar, the profits will go to this project.
Your donation is very important. We need your help to make it possible!
You can also make a direct donation to the following account number: Fundación Amics de l'Hospital del Mar. Caixabank S.A. "La Caixa" ES87 2100 0801 1302 0076 1904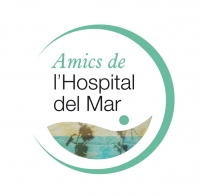 La Fundació Amics de l'Hospital del Mar la formem professionals de l'Hospital del Mar i del Parc de Salut Mar, antics treballadors, pacients agraïts, voluntaris, entitats i persones de la societat civil compromeses amb la millora del benestar físic, emocional i social dels pacients i de les seves famílies.
La nostra missió és aconseguir la col·laboració de ciutadans, empreses i entitats de la societat civil, per tal de contribuir a l'excel·lència en l'atenció a la salut de les persones.