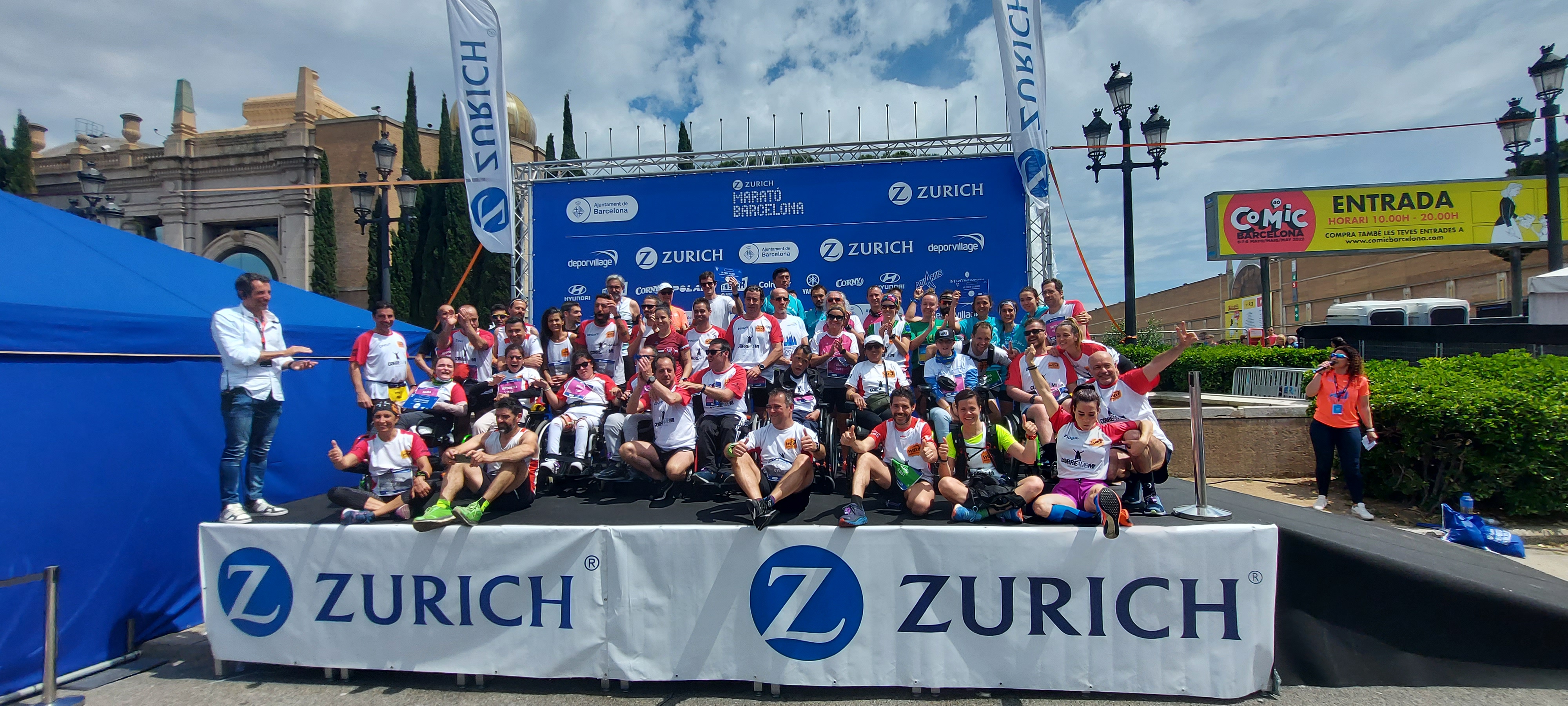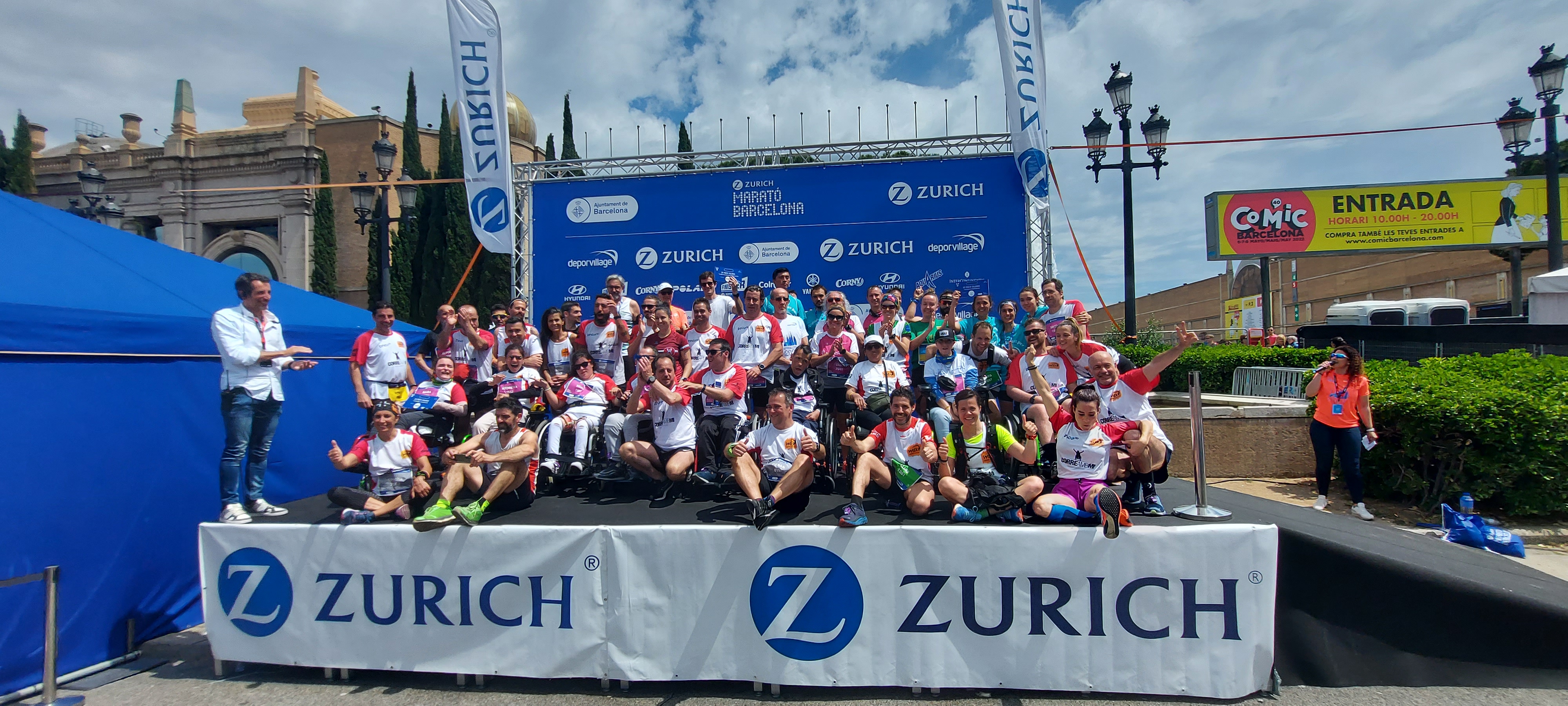 Solidarity Podium at the Zurich Marató Barcelona
10 May 2022
The charity podium went to:
1st place: Group of friends who raised €5,165 in favor of Idibell, the Bellvitge Biomedical Research Institute Foundation, for ALS research.
2nd place: the team of Correambmi runners who raised a total of €2,948 in favor of COGD ciutat vella SCCL – Sïnia and who managed to excite all the spectators with their arrival at the finish line all together and pushing their wheelchairs.
3rd place: Mila Montero who ran the 42km raising funds for the Fundació Amics de l'hospital del Mar, which raised a total of €1,400. !! Congratulations!! To her and to all her medical colleagues who also created challenges in favor of breast cancer.
Congratulations to all of you for your achievements and thank you for helping us give visibility to causes that need great people like all of you.
CONGRATULATIONS!
The challenges are still open for another week. We encourage you to help them finish giving this push.
As soon as they are closed, the ZZurichFoundation will contribute 50% of what is finally raised.
https://www.migranodearena.org/evento/zurich-marato-barcelona-2022-8-de-mayo-